The DeLorean DMC12 Turns 40: Back To The Future… Of EVs?
Jan 24, 2021
Views : 3830
---
The iconic car, which became a cult classic with its legendary Hollywood appearances, could be seen again as an EV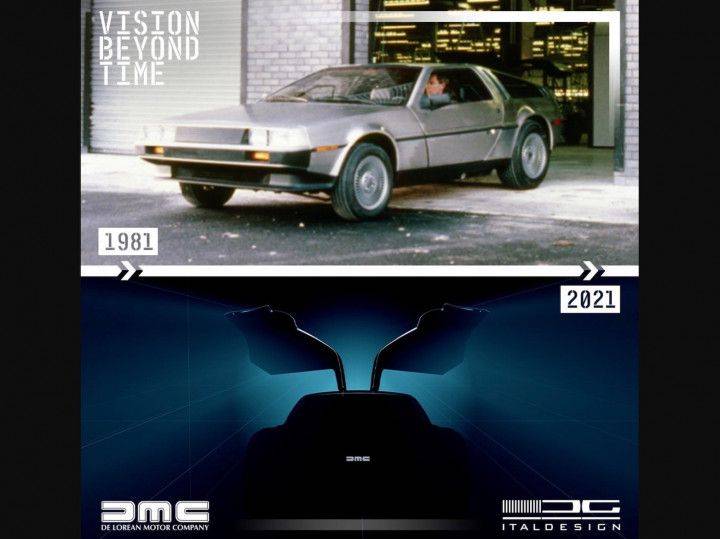 On the DeLorean DMC12's 40th anniversary, Italian styling house Italdesign has teased what could be a modernised version of the iconic car. The teaser showcases gullwing doors, an illuminated DMC badge, and a glimpse into the future. Since the DMC12 of Back To The Future fame has turned 40, let's dive into the past, the present, and the future of this legend, oh and also a lot of time travel references.

Held up for comparison against an image taken in 1981, the teaser is referencing the year in which the DeLorean began its short-lived production, which ended in 1983 after the infamous collapse of the company. The uber-cool car was then retro-fitted with a time machine in the iconic Back To The Future franchise, culminating in a special fanbase over the years. The DeLorean was the perfect lead role for a movie. It had the looks, the appearance of a sports car, and despite the lack of any actual performance, you could say it was quite (Mc)fly for its time.

Currently, a Texas-based company, which also restores and services the survivors from the DeLorean's short run, is working towards producing a bunch of replica models. The company runs under the original name DeLorean Motor Company, after it acquired the rights for the DMC logo and trademark. Judging by the 350PS engine and specs planned for the replicas, it's safe to say that escaping Libyan terrorists by hitting 88mph (142kmph) would be fairly easy. ABS, infotainment, navigation, and traction control will be added to the mix as well.

As for Italdesign's teased version, whether it ends up as a production vehicle or not, only time will tell (I should stop). However, there are talks that if it does make it to production, the DeLorean could be an electric-only offering, you know, as a way to cater to a sustainable, um, future (last one).
For now, you can gawk at what little the shadowed image has to offer and still be left drooling, especially if the gullwing-ed time travel machine holds a special place in your heart. As for the DeLorean itself, it might be 40, but age is just a number based on time, and time is simply a construct after all.
See what our community has to say!
NEW
India's largest automotive community