F1 Not Giving Up On Real Time Graphics
Jun 24, 2020
Views : 1572
---
While the AWS analytics has provided some interesting insights in real-time there have been divided opinions over its accuracy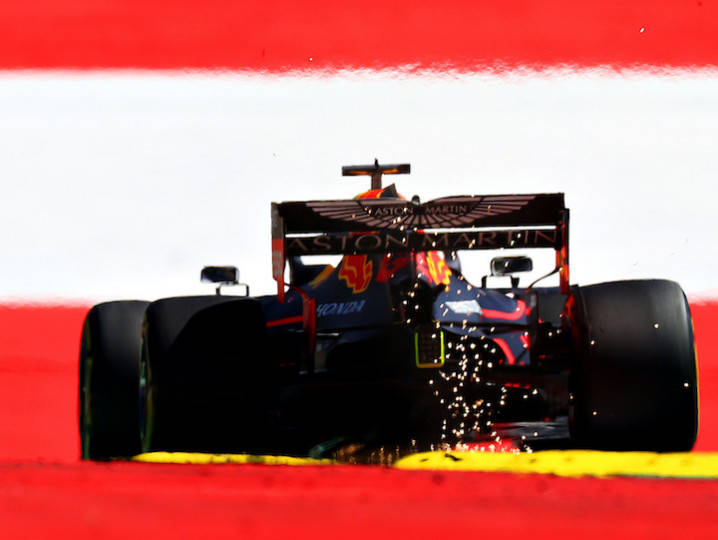 Ever since Liberty Media has been running things in Formula One, it has constantly pursued various ways in order to make the sport more accessible to fans old and new. The initial changes were noticed in the FOM graphics that have been in constant evolution since 2017, with the biggest revamp being introduced in the 2018 season. Around the end of June that year, F1 partnered with AWS ( Amazon Web Services, Inc) to enhance its race strategy projections, data tracking systems, and digital broadcasts through a wide variety of AWS services.
In the 2019 Formula One season, F1 and AWS had introduced a variety of real-time F1 Insights like Exit Speed, Predicted Pit Stop Strategy, Pit Window, Battle Forecast and Pit Strategy Battle. While some of them, like the pit strategy battle, were mostly accurate and did add a nice little attention to detail, there was one particular analytic feature that was introduced at the Japanese Grand Prix. And that was the Tire Performance Graphics.

This graphic used real-time telemetry data to provide information on the tyre condition from any car on the grid. It was measured on a scale of 100% (new) to 0%(worn). Straightaway opinions on this graphic were skeptical, as not only were the readings inaccurate at times, there were also opinions that this graphic was too much information, hence reducing the unpredictability factor from a sporting perspective.

For 2020, F1 and AWS have just announced another six F1 Insights that will roll out over the season starting from the season opening Austrian Grand Prix on July 5. They are described as - an Ultimate Driver Speed Comparison that compares drivers from eras dating back to the 1983. A graphic that compares car performance in high and low-speed corners. An overall car/team development to compare their progress over the season, a graphic that predicts qualifying and race pace performance and a driver rating system.

Shortly after the announcement, a wave of debates have been raging regarding these new F1 insights. There are a variety of points that question the accuracy of these new insights. For example, for car performance the data is always different in each corner of each lap. Thus there are far too many variables to even try and compare cars, predict race strategies or even rate their development over the season. And we don't even need to get started on the driver ratings as there was a controversy over the driver ratings that were announced for the upcoming F1 2020 video game. Also it is very difficult to even rate drivers using data and thus, debates such as the ones you get in a FIFA gaming community rage on.
But the main doubt over these new AWS F1 insights is the scenario of too much clutter of information for fans to understand. This much of data real-time could not only be distracting but also very confusing for the average viewer. Another downside like the tyre performance graphic is the threat of removing unpredictability in a live sport with too much data.

Considering how controversial the tyre performance graphic has been among the F1 community optimism is a bit low on whether these new insights will work. But any judgement on that will have to wait until we see them in action starting with the Austrian Grand Prix on July 5 2020.
Add Your Comments