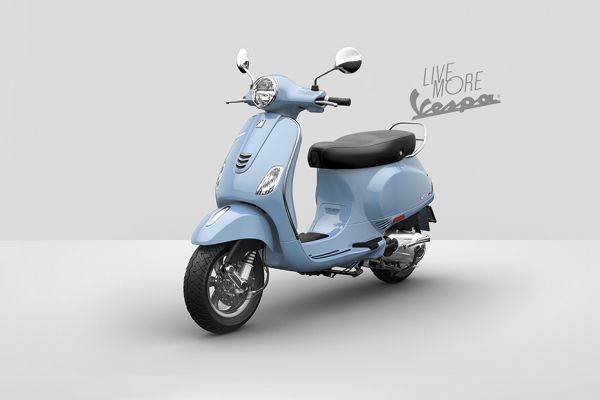 Vespa VXL 150 Specifications
Rs. 1.30 - 1.46 Lakh
View On Road Price
View September Offers
Download Brochure
Key Specification of VXL 150 Top Model
Change Variant
| | |
| --- | --- |
| Ground Clearance | 155 mm |
| Emission Type | BS6-2.0 |
| Max Power | 10.79 PS @ 7100 rpm |
| Gear Box | CVT |
| Fuel Type | Petrol |
| ABS | Single Channel |
| Wheels Type | Alloy |
| Tyre Type | Tubeless |
| Standard Warranty (Years) | 5 |
Full Specifications Of Vespa VXL 150
The Dual variant of the Vespa VXL 150 is available at a starting price of Rs 1.46 Lakh.
Engine
| | |
| --- | --- |
| Engine Type | Single cylinder, 4 Stroke,SOHC 3 valve |
| Max Power | |
| Emission Type | |
| Max Torque | |
| Bore | |
| Stroke | |
| No Of Cylinders | |
| Drive Type | |
| Valve Per Cylinder | |
| Fuel Type | |
| Ignition | |
| Compression Ratio | |
Brakes
| | |
| --- | --- |
| Brakes Front | |
| Brakes Rear | |
| Braking Type | |
Performance and Fuel economy
Tyres and Wheels
| | |
| --- | --- |
| Tyre Size | Front :-110/70 - 11, Rear :-120/70 - 10 |
| Wheel Size | Front :-279.4 mm,Rear :-254 mm |
| Tyre Type | |
| Optimum Tyre pressure (Rider) | |
| Wheels Type (Pressed Steel/ Alloy) | |
Dimensions
| | |
| --- | --- |
| Seat height | |
| Load carrying capacity | |
| Length*Width*Height | |
| Wheelbase | |
| Length | |
| Ground Clearance | |
| Height | |
| Width | |
| Fuel Capacity | |
| Kerb Weight | |
| Tail Light | |
| Front Brake Diameter | |
| Rear Brake Diameter | |
Electricals
| | |
| --- | --- |
| Battery Type | |
| USB charging port | |
| Additional Features | Air Filter ( Paper Type ) |
| Turn Signal Lamp | |
Warranty
| | |
| --- | --- |
| Standard Warranty (Years) | |
| Standard Warranty (kilometers) | |
Vespa VXL 150
Download Brochure , Discover more!
Download Brochure
Vespa VXL 150 User Reviews
3.9/5
Based on 76 rating & 41 reviews
Review your vehicle & win ₹ 1000
All

Mileage (9)

Looks (7)

Performance (6)

Service (5)

Experience (4)

Parts (4)

Engine (4)

Comfort (3)

Spare (3)

Style (2)

Dealer (2)
stylish and classic scooter

I got the opportunity to drive The Vespa SXL 150 and got a wonderful experience. The Vespa SXL 150 is a stylish and classic scooter. It has a strong 150cc motor, which makes it good for city rides . It's easy to handle and the ride feels smooth on uneven roads. The build quality is really strong . It has new features like LED lights and a digital display. While it is not the most powerful scooter . If you want a scooter that is both fashionable and fun to ride, the Vespa SXL 150 is a perfect choice.

0

Share

1.0

Wort experience

Wort experience and many issues with vehicle 1) check-engine light always on.2) headlight not constant, It blinks on it's own.3) vehicle not starting with kick leaver4) battery discharged overnightall above issue within three days of purchase.Not reliable- new vehicle could not start and i am stranded away from home.

0

Share

not comparable.

I purchased this Vespa  in Jaipur. The scooty looked fantastic, however the showroom service was appalling. These folks are so morally bankrupt. I had a specific shade in mind, but I ended up scrapping it. I told them I wanted a different scooter, and they told me not to worry and to go home because we would bring you a different scooter. I spent a day away from home. I was really upset to return to see that they had coloured the identical scooty and gave it to me. The scooty had been coloured, and even the blind could see it. Even the on-road cost listed on bikewale is not comparable.

0

Share

Bad service

Very bad service and vehicle also not good only name is big other performance and service very bad i buy my vespa 7 months before but still they have not given my helmet and they told come 2/3 days come after 1 week and they are irritating me i live in mira road don't buy this product and before you give your product please take all the accessories sarvic very very bad

0

Share

best scooter

The best scooter I've at any point contacted. The vibe and solace while riding is to some degree like riding a bicycle. Strong motor and abrupt reaction. Best breaking frameworks. Harley Davidson is like in looks or Harley in the bike world. Worth purchasing for a ride darling. Stays different even in weighty rush hour gridlock. Will have a pride holding Vespa on the street. Just thing I could do without is with the mileage, can't give the alleged mileage.

0

Share

3.0

Water ingression

I am a vespa owner for the past three months in kochi and i have to say that the after sales services provided by vespa and aprilia dealer is nowhere near to even the standards of honda or hero scooter services.My scooter had major electrical issues from the factory and died completely while on road during a christmas midnight.Then i had to push the scooter all the way to my home and called road side assistance in the morning and they came and took the scooter to the service centre and i picked it up two days later with the rear number plate dented and scratched.Again the same electrical issue happened and this time i met with an accident as a result of it.After questioning them their quality of services and expressing my frustration of spending 1.4 lakhs on a scooter that constantly breaks down, They agreed to look into it thoroughly and they replaced the complete fly wheel magneto assembly.I reported the same to vespa customer care and till now, I have not received a follow up call from them.As a result of the accident, My brand new scooter has scratches on its body and when i asked them to fix it as it was not caused due to my negligence, They just painted the centre stand after i insisted a lot and said that the rest of the scratches are negligible.As i didn't have time to spare behind this vehicle anymore, I just left it as it is and is thinking of fixing it under insurance later.I have to say that any people looking forward to buying aprilia or vespa must make sure that the dealer who services your vehicle has a good reputation and is committed.I had a small talk with the new customers of vespa and aprilia and have come to know that some are facing electrical issues with the vehicle.So, Please research well before spending such a huge amount of money.Even though i am a vespa owner, I don't find it worth spending so much considering its low mileage, Dearer spare parts and low quality after sales service.I would personally not recommend any of their scooters to my dear and near ones as a person who is using it daily.The electrical issue that i had come across is just one among all the issues that i have faced since purchase.The other issues include, Engine oil leak from drain bolt and engine oil filler cap after first service due to failure to replace the respective gaskets, Water ingression in rear left indicator due to a broken indicator assembly from factory which i fixed using araldite and ignition coil fault that caused frequent ignition failures.All these have happened only within the second service of this scooter and i feel like selling this scooter off as soon as possible but is still holding onto it because of the huge amount of money that i have spent on it.So, Please verify with anyone whom you know have purchased from a dealer nearby you before spending such a large amount.If you have no sources then, At least check for google reviews and read all reviews carefully.Please, I have suffered a lot and now i don't want anybody else falling unknowingly into their 'premium experience' tagline.So, Kindly research a lot and invest your hard earned money wisely.

0

Share

Practical features

I've had the vespa vxl for a while, And i must say that it's a decent scooter.The style is excellent, And it looks fantastic on the road.Although it can be a little bouncy on difficult roads, The ride quality is nevertheless rather good.However, It also uses a little more gasoline.The vxl has certain practical features that make riding it more convenient and safe, Such as a front disc brake, Tubeless tyres, And a digital speedometer.Although adequate, The storage capacity is not ideal for larger baggage.Overall, I believe the vespa vxl is a fantastic scooter and something to contemplate if you're looking for a beautiful and enjoyable ride.

0

Share

I advised my sister to think

I advised my sister to think about vespa vxl while she was shopping for a scooter, And here's why.Vespa vxl provides a dependable and pleasant riding experience in addition to an attractive and classic style.Its high gasoline tank capacity guarantees that my sister won't have to worry about needing to refuel frequently.The scooter is perfect for daily travel because to its smooth performance and agile handling.As a result of the vespa brand's reputation for quality and dependability, Long-term owners may feel secure.Vespa vxl proved to be the ideal option for my sister's requirements, Fusing flair, Use, And dependability.

0

Share

Build quality

My neighbour recently purchased a vespa vxl, And i've been jealous ever since.This scooter emanates class and elegance.The sleek design of vespa vxl, With its chrome highlights and retro-inspired curves, Is just stunning.Seeing my neighbour ride vespa vxl comfortably across the neighbourhood helps me appreciate its smooth ride and simplicity of handling.The build quality is excellent, And the attention to detail is seen in all aspects of the scooter.A vespa vxl would surely improve my daily commute and add a touch of elegance to my life.I highly recommend it to someone looking for a fashionable dependable scooter.

0

Share

Engine capacity

Vespa vxl has stylish features- vespa vxl and other sibling models of vespa segment is different in engine capacity but also in looks.Sibling models generally differ in engine and price range but i liked this thing about vespa that it did focus on individual scooter.The stylish features of vespa vxl were that one thing which attracted me the most towards it.The light blue color shades feel nice and joyful.The price range is on the affordable side.The wheelbase is good enough lengthy giving good ground clearance along with good build-up as well.The mileage is amazing as i get approx.38kmpl.

0

Share

More Customer Reviews of VXL 150
VXL 150 Features Comparison
125

Ex-showroom Rs. 1.30 Lakh

Base variant features

Starting (Kick and Self Start)
Wheels Type (Alloy)
Tyre Type (Tubeless)
Standard Warranty (5)
ABS (Single Channel)
Low Fuel Warning Lamp
Trip Meter (Digital)
Clock
Speedometer (Analogue)
Passenger Backrest
Passenger Footrest
Carry hook
Underseat storage
Standard Warranty(KM) (60000)
Brakes Rear (Drum)
Kerb Weight (115 Kg)
Rear Brake Diameter (140 mm)
Tyre Size (Front :-110/70 - 11, Rear :-120/70 - 10)

STD

Ex-showroom Rs. 1.42 Lakh

Additional features

Tyre Size (Front :-110/70 - 11, Rear :-120/70 - 10)

Dual

Ex-showroom Rs. 1.46 Lakh

Additional features

Tyre Size (Front :-110/70 - 11, Rear :-120/70 - 10)
VXL 150 Prices Near Delhi
Change City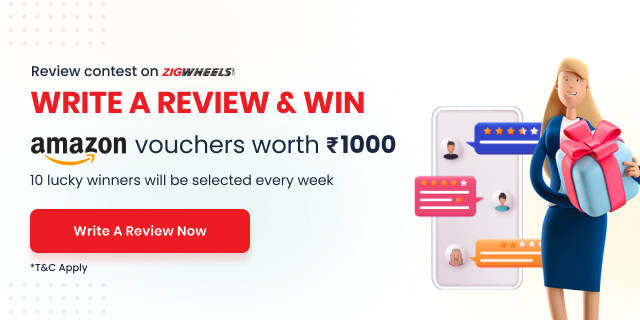 3 Other Things You Might Want To Do
Specs of VXL 150 Competitors
Must Read Questions & Answers Before Buying VXL 150
Q. Can I drive Vespa VXL 150 long on bad road?
Yes! you can go on long journeys due to its light weight body, strong but balanced suspension, best in class fuel economy, best in class power, best in class durability! be confident! Considering that it has single coil spring front suspension, it is a bit unstable than its rivals but the light weight feel and instant pickup pays for everything and will give you very comfortable, relaxing and pocket friendly journey! I've ridden 125cc old Vespa for 100+km continuously and I totally enjoyed it in the off-road of saykheda, Nashik, Maharashtra! 1 litre petrol and it gave me 55kms mileage on rugged riding! my weight was 60kg that time and I went 102 kmph on it without worrying about mileage...!
No
No
More Questions
VXL 150 Questions and Answers
Vespa VXL 150 News Updates
Vespa VXL 150 Specifications FAQs
What is the HP of Vespa VXL 150?
The Horse power of Vespa VXL 150 is 10.79 PS @ 7100 rpm.
What is the Tyre type of Vespa VXL 150?
The tyre type of Vespa VXL 150 is Tubeless.
What is the Ground Clearance of Vespa VXL 150?
The Ground Clearance of Vespa VXL 150 is 155 mm.