Mahindra Mojo: 7,000km Final Long Term Report
Feb 16, 2017
Views : 11211
---
We say goodbye to one of the most promising tourers in India and have some parting thoughts on what could have made it perfect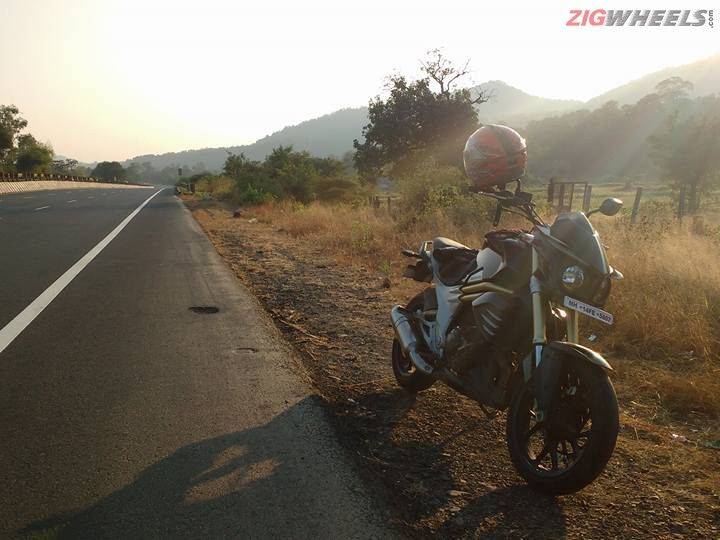 "1,200 ka saada" I said to a bewildered fuel-station attendant as he checks with me again to be sure he heard right. I give him the go ahead and both of us, along with a few tum-tum drivers, watch in amusement as we brimmed the Mojo's 21-litre tank. I got the Mojo for its last few weeks in the ZigWheels fleet, and was quite excited since I wanted to see if it really lived up to the tourer hype around it.
So, one lazy Saturday afternoon, the mood for some Irani chai saw me fire up the Mojo and head out to Hotel Ahura's; a 200km sprint roundtrip. Now, at first, I was enamoured by two things – the engine's refinement and the sound from the de-DB killer-ed twin exhausts. While the first facet still gets my thumbs up, it didn't take long for the latter to lose its charm, since it gets rather taxing, especially when you're out for a highway jaunt.
Once you're out on the highway, though, it's amazing how comfortable she is, even for my 6.5ft frame. If anything, I feel it would be better served with a slightly more aggressive stance, because the wind blast can prove exhausting after a while. The engine, though, is super-refined and the 6-speed gearbox offers slick changes, while the ride quality keeps butt-breaks to a minimum. Additionally, the Mojo stays rock stable even at high-speeds, which is very confidence inspiring. This facet of the bike works well with the tireless motor to keep you going mile after mile.
What few rough patches I encountered on NH8 were handled easily thanks to the brilliant suspension setup and the only problem I faced was the right-wing mirror that kept turning inward at high speeds. However, that loud exhaust note, while enough to leave my eardrums buzzing, turned every head as I passed by each village.
It also ensured that I rarely needed to honk to grab the attention of the truckers in my way, but when the occasional driver did swerve into my lane (it's disturbing how often this happens), I found a problem. The front brake offers good bite, but really needs to be more progressive. Additionally, the rear brake offers no feedback and locks up far too easily. Mahindra should have offered ABS at least as an option, period.
Chai done with, I found myself riding back through dusk, wherein the Mojo's poor lighting – came to light. The DRLs weren't working, while the dual-barrel headlights, which add so much girth to the front, offered poor illumination and a few days later, stopped working altogether because of an issue with the fuse.
And that's the ultimate issue with what is actually quite a great touring package. Apart from not being niggle-free, with the Mojo, Mahindra has tried to do too much and it comes across a tad confused. The big headlamps and twin exhausts add presence, but hamper functionality. The Pirelli Diablo Rosso II tyres offer amazing grip, but are expensive and a bit much for a bike that isn't ideal for corner carving (read: protruding exhausts on both sides). Mahindra has the chassis, engine and transmission base spot on, and while it's still a good tourer, the quirks stop it from being the perfect one. That said, new variants of the Mojo are in the pipeline and we hope these shortcomings are addressed in the new additions to the Mojo range.
Date acquired: May 2016
Total km till date: 7,200km
Overall fuel efficiency: 25kmpl
Cheers: Engine, Comfort, Ride Quality
Sneers: Average Brakes, Poor Headlight Beam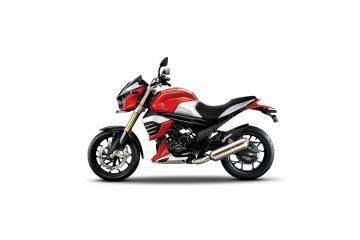 Rs. 1.63 lakh Onwards
Ex-showroom, Delhi
Get Loan starting @9.7%
View On Road Price
Mahindra MOJO XT 300 Alternatives