Volvo's Parent Company Acquires Flying Car Maker
by Saransh
Nov 16, 2017
Views : 2081
---
Chinese automaker, Geely, confirms acquisition of flying car company, Terrafugia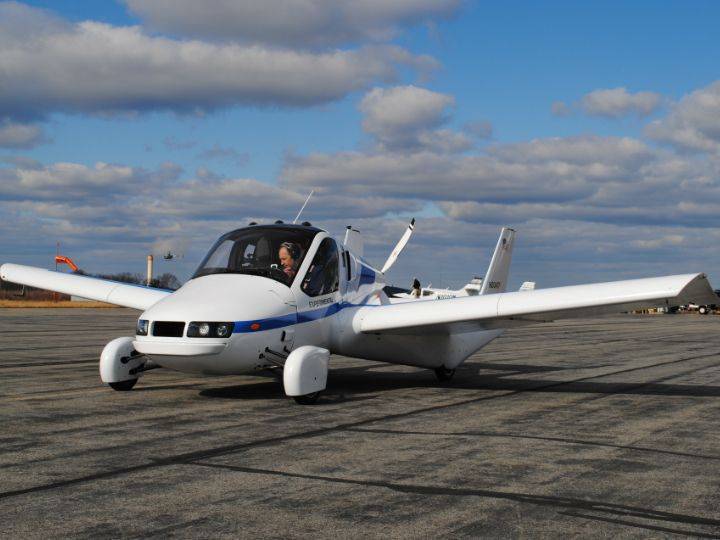 Early this summer, there were rumours of Chinese automaker Geely acquiring American flying car manufacturer, Terrafugia, which had announced its plans to launch its first model in 2019. Li Sufhu, the chairman of Geely, has confirmed the rumour and said, "The team at Terrafugia have been at the forefront of believing in and realising the vision for a flying car and creating the ultimate mobility solution."

The chairman of the Chinese firm, which also owns Volvo Cars and the London Taxi Company, also expressed how he has always been intrigued by the idea of flying cars and thinks Terrafugia is well placed to change the face of mobility and spearhead the development of an all-new industry.

Terrafugia is an American manufacturer founded in 2006 and has been focused on developing developing a flying car ever since. In 2009, the manufacturer came up with its first prototype followed by a second iteration in 2012. Called the Transition, Terrafugia is all set to bring its first product in the market within the next two years.

The Transition is a two-seater car/plane with a cruising speed of 100mph(160kmph) and has a maximum range and altitude of 640km and 10,000 feet, respectively. It is powered by a Rotax 912iS rotary engine and has a load capacity of 226kg. Terrafugia has not revealed any official info about its on-road capabilities but has confirmed that it can go smoothly at highway speeds when on the ground.

Like the Transition and want to get your hands on it? Well, you can! Terrafugia is accepting bookings for the Transition, which is expected to be priced in the range of $300,000 (about Rs 2 crore). Expect deliveries to begin by 2019. Now, you must be wondering what about the clearances required to fly this thing. Don't worry, the US Federal Aviation Authority has listed it as a light sports aircraft and it can be flown by pilots holding a sports license.

Emptied your piggy bank to buy this flying car? Stop! There is one big problem. The Transition, in its current state, requires a runway to takeoff and land. But, the manufacturer is working on another model (TF-X) with Vertical Takeoff and Landing (VTOL) feature which is set to the market at a later stage. With the VTOL feature under its belt, we're sure the TF-X will bring about a revolution in the mobility industry.