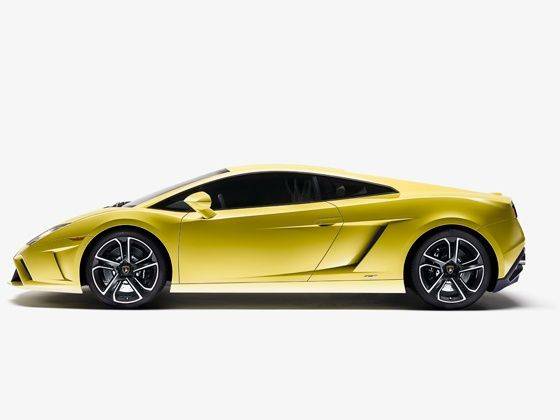 It might not have been in the same league as the Miura, Countach or even the Murcielago, but in fact it was the Gallardo that helped bring back the company into profitability after it had teetered on the brink for many years. Lamborghini has never offered many models. At times this number has dropped to as low as one and maxed out at five during the late 1970s. Most of these models have enjoyed long lives, so the introduction of a new model or the announcement that one will be retired is always big news.
Lamborghini has announced that the LP-560-4 will be the final version of the Gallardo, thus ending the model's ten-year production run. The LP-560-4 will be sold for the 2013 model year, but we can expect a replacement to debut toward the end of next year. And since the Gallardo has been the best-selling Lambo of all time, you can be sure there will most certainly be a replacement.


The last Gallardo is powered by a V10 engine, a design based on Audi's old 4.2-liter V8 with two extra cylinders attached. Lamborghini has only built a handful of all-new engines throughout their entire history, and the V10 will not be retired with the Gallardo. It will probably get bigger, almost certainly get more powerful, and will then make its way into the next baby Lambo and we can't wait for it!