Kia Motors India Introduces Vehicle Sanitization Campaign To Make Car Servicings Safer
---
The process, called Kia care, consists of a 3-step protocol based on vehicle safety, network safety, and customer safety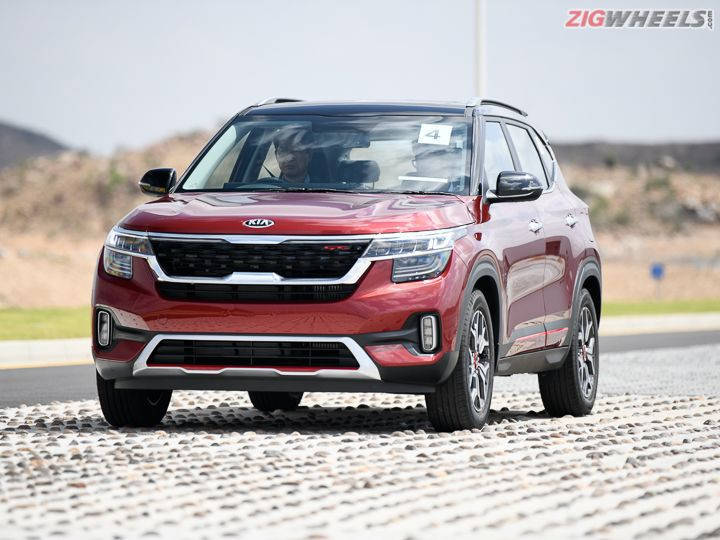 Kia Care will focus on vehicle hygiene and human safety during the service process.
The protocols will be implemented at all Kia dealerships and service centers in India.
The three stages are named Vehicle Hygiene, Network Hygiene, and Your Hygiene.
Kia Motors has introduced a new campaign ensuring safety standards in vehicle servicing. Called Kia Care, the 3-step programme will focus on hygiene and safety amid the coronavirus pandemic. Customers can avail free sanitization of their vehicles at Kia service centers on a first come first serve basis as part of the campaign.

The first stage, dubbed Vehicle Hygiene, includes complete cleaning and disinfecting of the vehicle's exterior and interior. Most frequented touch points, such as the steering wheel, will be sterilised. The cabin will be fumigated with a natural chemical using special equipment.

Following Government guidelines, the Network Hygiene protocol has been laid out as the second step. This is done to ensure the safety of both customers and employees. Customers who visit dealerships or service centers and its employees will undergo regular temperature checks and have access to sanitizers across all touch points. In addition to this, a three-shift sanitization programme across the dealerships and service centers will also be followed.

Processes involving direct contact have been reduced as part of the final step, Your Hygiene. Keeping customer safety in mind, service processes have been shifted to a digital platform on the Kia Link app. Customers can go through a complete paperless and contactless service procedure with the additional pick-up and drop facility.
Kia Motors has introduced these protocols at all of its dealerships and service centers in India. These safety measures are put in place as functionality and customer services resume after shutting down due to the nationwide lockdown since March.
Add Your Comments