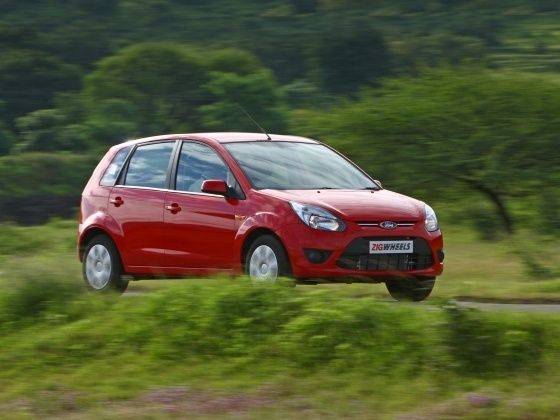 After a number of apprehensions with customers, and with the crown of manufacturing the car of the year in the hatchback segment, Ford India, has recorded a 45 percent hike for the year with 71,437 units this year compared to 49,131 units in 2010. The combined wholesales and exports of 10,706 units compared to 9,666 units in July 2010 also saw a rise.
"These are exciting times for Ford in India," said Michael Boneham, President and Managing Director, Ford India. "We are investing in the future and reinforcing our long-term commitment to India by building two new plants in Gujarat and by adding the All-New Fiesta to our portfolio. The All-New Fiesta is the first of eight new vehicles we will bring to India by mid-decade. Fuel-efficient diesel variants of Ford vehicles have been in high demand, due to rising fuel prices. Ford India is also expanding its engine plant in Chennai and working with diesel engine part suppliers in order to better meet the strong demand."
Ford's baby, the Figo, has been exported to 26 car market over the year with 3200 units till date and with 100,000 units in the domestic car market, Ford's days look brighter than before," added Boneham.