Mahindra Verito Vibe: Competition Check
by
Abhishek Nigam

Posted on
12 Jun 2013

38,223
Views

8
Comments
It's neither a hatch nor a sedan, the new Verito Vibe then aims to straddle both these segments. We take a look at what its up against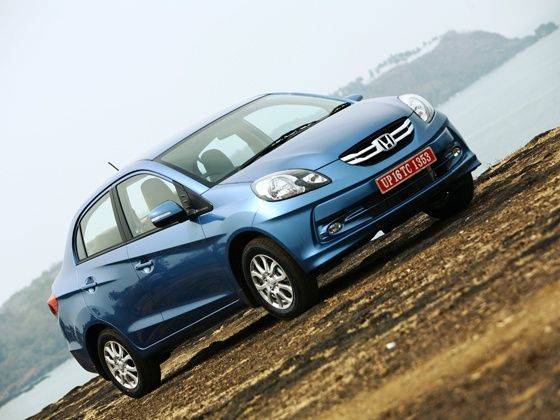 Honda Amaze: Honda's first ever diesel and entry level sedan, the Amaze caused a big furor when it arrived and rightfully so. It featured a very high tech diesel engine which not only boasted exceptional performance but also some phenomenal fuel efficiency figures. While the interiors bordered on the ordinary, space in the Amaze is extraordinary.
The Verito Vibe (Read : Mahindra Verito Vibe First Drive) does not stand a chance with its now slightly dated 1.5 dCi engine compared to Honda's brilliant 1.5 litre i-DTEC unit but fuel efficiency is pretty much on par. Where it does triumph the Honda is in the price and to some extent the design department. It is significantly cheaper than the Amaze and looks more radical than the conventional Honda.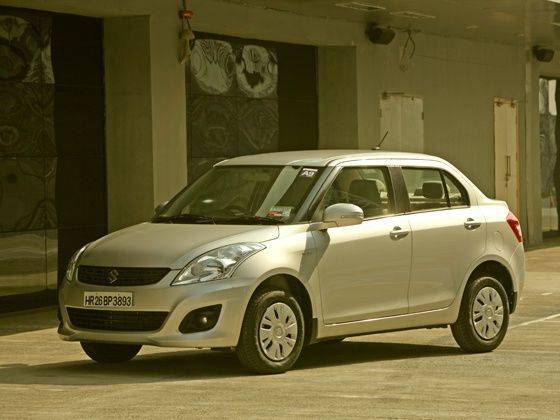 Maruti Suzuki Dzire: This one will be hard to beat considering the Dzire just became India's largest selling car. Key to its humongous success is that dependable Maruti badge along with that fantastic Fiat sourced 1.3 litre DDiS engine offering an excellent balance of performance and fuel efficiency. But the champion does have a few weaknesses. For starters, the Verito Vibe feels like a 2 BHK compared to the Dzire which feels like a small 1 BHK. The Dzire is not the prettiest looking car and Vibe pushes this point even further. And finally there is the price. The Verito Vibe definitely offers a lot more value.
Hyundai i20: This big hatch has for long been the quintessential premium family hatch. Lots of space, well designed spacious interiors and that stonking 1.4 litre CRDI engine, the i20 has it all. But what it also has is a very steep price tag and very nervous handling. Now the Verito Vibe might not feel as premium but what it lacks in premium feel it makes up in practicality. With the Vibe you also get a car that is pretty much a sedan but with a slightly shorter boot.
SLIDESHOW:
The Mahindra Verito Vibe has been launched at prices starting from Rs 5.63 lakh(ex-showroom, Mumbai) as it makes yet another addition to the list of sub four metre compact cars in India. The Vibe however is more than a Verito without a boot and is the latest offering on the sedan turned hatch platform
More on this Car

Do you like this story?
Previous Story
FEATURED SLIDESHOWS
TOP VIDEOS

The Suzuki Alivio, recently showcased at the Shanghai Motor Show, is the near production version of...


Rolls-Royce Ghost Series II: Official Video
Rolls-Royce decided it was time to give a minor facelift to the Ghost and unveiled the Ghost...