Car Tips and Advice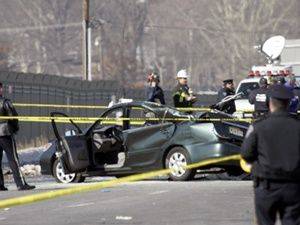 What should you do if you witness a crash?
by
Ravi Ved
Pictures: Reuters on
10 Jun 2014

We tell you some protocols to follow if you find yourself the witness of an accident
TOP NEWS
Subaru releases a teaser image of its upcoming sports sedan WRX S4 ahead of its debut

Maruti launches Monsoon Fit Check campaign
Maruti aims to educate its customers on periodic maintenance of vehicles to ensure their safety in...

Car Launches
upcoming launches
Eight new car launches in August 2014
,
Fiat Punto Evo to be launched on August 8
,
Maruti Suzuki Ciaz sedan to be launched in September

recent launches
BMW X5 Expedition variant launched at Rs 64.9 lakh
,
Porsche Macan launched at Rs 98.18 lakh
,
BMW ActiveHybrid 7 launched at Rs 1.35 crore

SPECIAL COVERAGE
Honda Mobilio: Special Coverage
Honda makes its entry into the MPV segment with the Mobilio. This 7-seater will be offered with two...

2014 Toyota Corolla Altis: Special Coverage
The 2014 Toyota Corolla Altis, in its 11th generation, has been launched in India starting at Rs...