Car Tips and Advice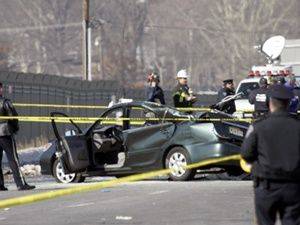 What should you do if you witness a crash?
by
Ravi Ved
Pictures: Reuters on
10 Jun 2014

We tell you some protocols to follow if you find yourself the witness of an accident
TOP NEWS
Mahindra introduces new 35HP tractor
Called the 275 DI Eco, the tractor first goes on sale in the western belt

Jaguar XJ spotted testing at Nurburgring
The new Jaguar XJ has once again been spotted, this time at the Nurburgring race track in Germany...

SPECIAL COVERAGE
Honda Mobilio: Special Coverage
Honda makes its entry into the MPV segment with the Mobilio. This 7-seater will be offered with two...

2014 Toyota Corolla Altis: Special Coverage
The 2014 Toyota Corolla Altis, in its 11th generation, has been launched in India starting at Rs...