Home

Reviews & Advice

Honda Brio: First Drive
Honda Brio: First Drive
by
Vikram Gour
Photography By :
Kunal Khadse

Posted on
01 Sep 2011

331,829
Views

61
Comments
Honda is finally stepping in to the mass market category in India with the introduction of the Brio. Marrying a quality product to sensitive pricing is a utopian idea; however the Brio has been conceived out of this very line of thought. Vikram Gour got behind the wheel to see if this little car lives up to being a mass mobile yet retaining Honda's DNA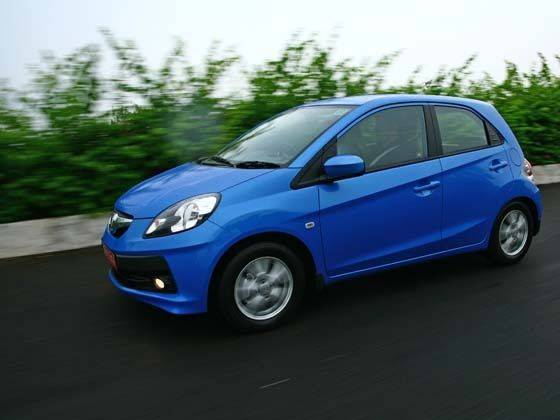 Get alerts on new cars reviewed by ZigWheels
It takes a lot to build a small car that is destined to fight it out in the cut throat premium hatchback segment in India. The wish list of customers for this particular segment lies over such a wide range of choices and options that any one car maker will find it a daunting task to try and actually cater to fulfilling every single need. The result is there for all of us to see and each manufacturer that has stepped into this segment has ushered in a unique selling point of their own. Some ideas have worked, some have been a little lackluster, however the growing trend is that the premium hatchback marketplace is ever evolving and at the same time it is getting crowded as more and more manufacturers are looking at getting their hands on a slice of the pie for this is the largest selling segment in India. It's good business sense to have a product in this segment, especially when you are a brand that caters to the masses. Honda has known all of this only too well and finally they are ready with their small mass car arsenal, the Honda Brio (pronounced: Br-ee-oo).
The Brio is a car that has been conceived for markets such as India. In fact a lot of the preliminary studies for the car have been carried out in India. The story started a few years back when Honda conducted various surveys across the country in order to gauge the audience requirement as well as gain a better understanding on what exactly they will have to build from scratch. Representatives went across the country and met with a lot of people who fit the demographic requirement of wanting to own a premium hatchback.
They also conducted studies of their own in terms of buying patterns as well as a deeper look at the lifestyles of potential customers. Apart from that, they also checked out the potential competition and drove those cars, understood their place in the market and more importantly, Honda also checked those vehicles to figure out what are the common problem areas that customers find with those models. Post this detailed study, Honda drafted the requirements of what the Brio should be. In fact the study boiled down to three core needs of the Indian customer, which included the need to express themselves, the need to ferry around family safely and the need to be frugal. These needs were further drafted into the core values that a Honda small car should possess, namely, a strong presence, space and low fuel consumption.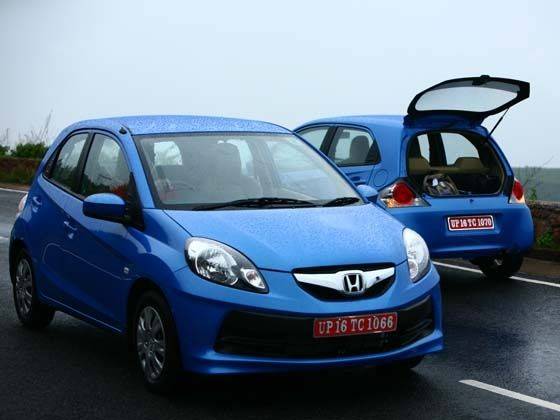 Armed with these traits, Honda set out to make the Brio a vehicle that encompassed advance design, efficient packaging and intelligent performance all for the price that would be competitive in the Indian context. Now, building a small car that covers these elements as well as the inherent need to make it a quality product that fits in well with the Honda brand name might not seem like a tough task, however when you bring in the element of the cut throat pricing war that exists in this segment and the need for Honda to get the pricing spot on, then the development of this vehicle takes on a challenge of its own. In hindsight, this reason could have been why Honda has taken its time in entering the mass product market, however the company's penchant to get things right seems to have prevailed over the introduction of the Brio, especially since they burnt their fingers with the introduction of the Jazz at such an exorbitant price point. The Brio is what Honda thinks a small car should be; every element in building this car has been scrutinized. It's the company's translation of the market requirement and guided by the predetermined core values, the Brio, in essence, has been designed to pack in all the elements desired by potential customers, or as Honda claims, it's a Micro Metropolitan Jet.
Read about the special coverage on the Honda Brio here
SLIDESHOW:
More on this Car

Do you like this story?
Previous Story

Next Story
FEATURED SLIDESHOWS
TOP VIDEOS

Tata Pixel Zero Turn Drive Video
The Tata Pixel concept that Tata Motors showcased at the 81st Geneva Motor Show is a revolutionary...


Coming soon: BMW Bikes in India
Luxury car maker BMW is thinking to re-enter in Indian bike market with high end bikes.