Home

Reviews & Advice

Hero Impulse : First Ride
Hero Impulse : First Ride
by
Adil Jal Darukhanawala
Photography :
Kunal Khadse

Posted on
13 Oct 2011

386,693
Views

19
Comments
A whole new dawn beckons Indian motorcycling with the launch of India's first properly designed and developed on-/of- road motorcycle. Not since Bajaj Auto introduced the Kawasaki Eliminator to herald cruisers into motorcycling mainstream in the country has there been a move to embrace different genres of bikes, until Hero MotoCorp came up with its bid to upgrade its huge Splendor / Passion customer base on to more Impulse-ive things, says Adil Jal Darukhanawala after his first ride on this dual-purpose pussycat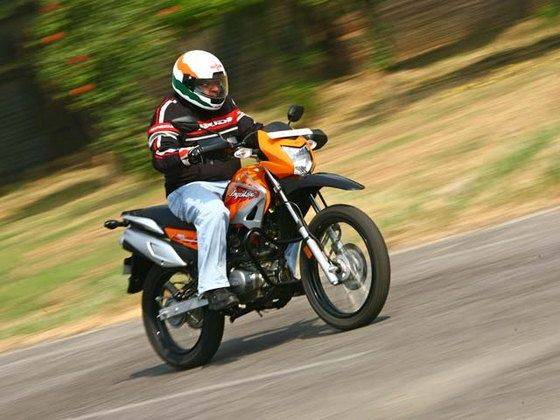 Mind you, this is also a bike where the Splendor / Passion user will be delighted to take to thanks to the simple reason of a strong reliable and mellow 149.2cc single- cylinder motor derived from the same engine family which does duty in so many Hero Honda, oops now make that Hero MotoCorp machines displacing 150cc – Hunk, CBZ, Achiever, etc. Much of the internals of this engine are proven bits and this robust unit with a five-speed gearbox has enough oomph to make the regular commuter dash everyday seem like a joy ride. Of course, rabble rousers will find this bike a sissy and not in sync with its visual make-up but then it was never Hero MotoCorp's intention to make a KTM rival. Rather it echoes Honda's all-round please-all refined offering ethos considering that there are millions of Splendor / Passion riders ripe to move up and more importantly stay within the Hero MotoCorp umbrella.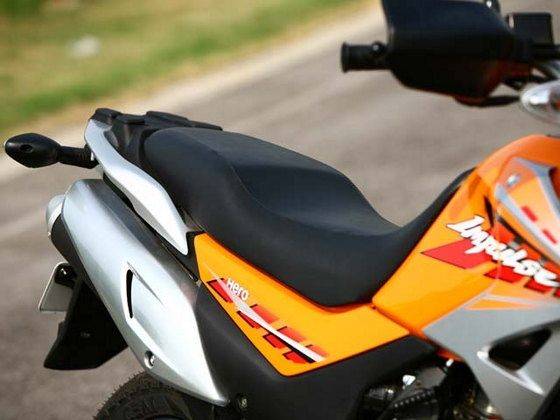 I had the opportunity to swing a leg over the well-crafted saddle and ride the Impulse for well over a couple of hours. I came back first a little bit downcast because the bike was way too refined, silent and purred its way when buzzing through the gearbox and with light controls that made me think as if this wouldn't do for the next supercross event. However, when riding back through traffic, one got the absolute essence of this machine which is a genuinely nice and easy-to-use commuter with even better ability to point and head into, a very stable and solid approach to ride and handling, good steering geometry with light controls making for the ease of carving through traffic, fine brakes, good grip and overall a smile playing on the face all throughout. Hey, I know I must be getting old but heck, when one has to do the traffic carve-up day in and day out, I think they better do it on an Impulse because they'll come smelling of roses after every outing on it.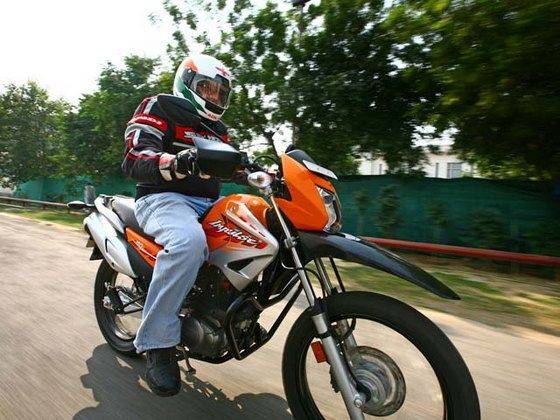 So there you have it, a first ride on an altogether new type of motorcycle and even though it might not have the urge I crave for, it would be ideal for the Hero MotoCorp millions and that's exactly where this machine is headed. Everyone knows that Bajaj Auto is going to unleash a handful of KTM on-/off-roaders on to the Indian market as well but they will be for the evolved rabble rousers. Trouble is, for the rabble rousing brigade, I see great opportunity for bikes like the Impulse at the bottom of the pyramid and it wouldn't be out of place to see pure Impulse rivals from Bajaj Auto and the others as well! On the flip side, the onus then would be on Hero MotoCorp to rise to the challenge and build a firebreathing on-/off-roader to help fuel the rabble rousers' latent desire for performance.
No worries on any count, for it always stands for a leader to steer the market and also to help upgrade users. So whether the Impulse moves millions or forces thousands to ask for more, the on-/off-road era is finally on its way here in India.
PS: The Impulse will be launched just before Diwali, according to Hero MotoCorp and expect it to sport a reasonable premium over the likes of other 150cc bikes from within its portfolio.
SLIDESHOW:

Do you like this story?
Previous Story

Next Story
FEATURED SLIDESHOWS
TOP VIDEOS

Tata Pixel Zero Turn Drive Video
The Tata Pixel concept that Tata Motors showcased at the 81st Geneva Motor Show is a revolutionary...


Coming soon: BMW Bikes in India
Luxury car maker BMW is thinking to re-enter in Indian bike market with high end bikes.