Home

Reviews & Advice

The Honda CBR150. Can it beat the Yamaha R15?
The Honda CBR150. Can it beat the Yamaha R15?
by
Varad More

Posted on
28 Nov 2008

38,185
Views

3
Comments
Last month as a part of the Honda Motorsport Event, Zigwheels staffer Varad More got a chance to race the Honda CBR150 at the Chennai race-track against some of India's finest riders. He shares his views on the Honda and how well she scores against the Yamaha YZF-R15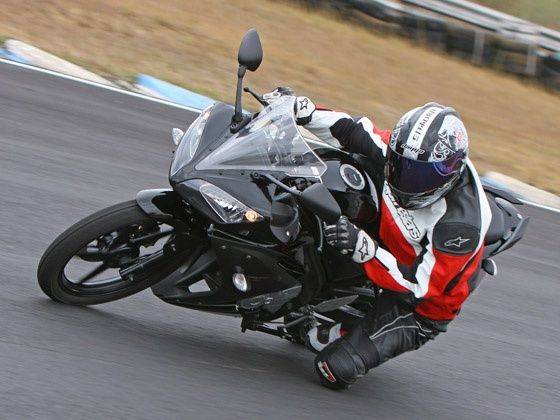 During the motorsport event organized at the Chennai race-track by Honda Motorcycles and Scooters India (HMSI) last month, the company had something extra to offer to the enthusiasts. Apart from the Novice CBF Stunner class, Honda also involved the existing expert riders from the UCAL ROLON National Road Racing Championship to race its baby race-bike, the Honda CBR150. This small capacity CBR is sold by Honda in South-East Asia and it is raced in the Honda Asean Cup held in Thailand every year.
HMSI had imported a total of fifteen CBR150 bikes and the top ten expert riders were allowed to race them at the Honda Motorsport Event. Luckily, yours truly happened to be one of the ten riders for the final race! Do not go by the size of the bike. Sure, it does look tiny in size, but it goes like stink for a 150cc motorcycle. The obvious question troubling most readers would be, is it faster than the Yamaha YZF-R15? Direct comparison with Yamaha's premium 150cc offering is inevitable and the answer is yes, it is faster than the YZF-R15, but just.
The 149.4cc liquid cooled DOHC 4-stroke motor of the Honda is rev-happy and has a strong pull right from 3000rpm. The power delivery is extremely refined and the CBR feels like it's on rails! The bike makes 17PS of power at 10,500rpm and a humble yet enough, 13.06Nm of torque at 8500rpm. The bike redlines at 11,500rpm that is 1000rpm higher than the Yamaha R15. The power delivery on the Honda too comes from lower revs, precisely from 3500 rpm as against the higher-revving nature of the R15 motor which starts singing only after 7000rpm.

Do you like this story?
Previous Story

Next Story
FEATURED SLIDESHOWS
TOP VIDEOS

Tata Pixel Zero Turn Drive Video
The Tata Pixel concept that Tata Motors showcased at the 81st Geneva Motor Show is a revolutionary...


Coming soon: BMW Bikes in India
Luxury car maker BMW is thinking to re-enter in Indian bike market with high end bikes.