Home

Reviews & Advice

MINI Countryman : First Drive
MINI Countryman : First Drive
by
Priyadarshan Bawikar
Photography :
Kunal Khadse

Posted on
02 Aug 2012

68,369
Views

5
Comments
With extra length and two extra doors, is the Mini Countryman still a Mini? Priyadarshan Bawikar investigates...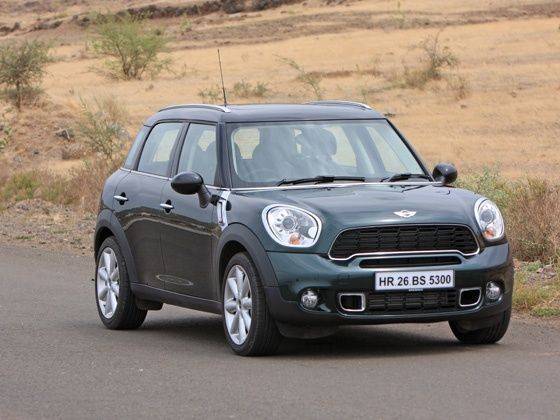 Get alerts on new cars reviewed by ZigWheels
We have mentioned earlier how surprisingly spacious the back seats of this two-door hot hatch are. But let's face it, you're still going to be hard pressed to fit two regular sized adults in there. If you do want to make a car dedicated to the task of carrying four to five people about regularly, you need a longer wheelbase and two extra doors. And that's exactly what the MINI Countryman is.
>
Now MINI bills the Countryman as a crossover SUV, but you'd have a very hard time believing that once you see the car in the flesh, especially in the Cooper S trim. Yes, it's bigger than the hatch, and the ground clearance has been bumped up a bit (although not significantly so), but there's nothing on the car to indicate that it would handle any of the rough stuff.
Some might like to argue that the MINI Countryman won the Dakar Rally this year and has been going great guns in the WRC as well. But the rally version of the Countryman bears as much similarity to the road car as the current MINI hatch bears to the original Mini, which is to say not much at all.
SLIDESHOW:
More on this Car

Do you like this story?
Previous Story

Next Story
FEATURED SLIDESHOWS
TOP VIDEOS

Tata Pixel Zero Turn Drive Video
The Tata Pixel concept that Tata Motors showcased at the 81st Geneva Motor Show is a revolutionary...


Coming soon: BMW Bikes in India
Luxury car maker BMW is thinking to re-enter in Indian bike market with high end bikes.