2014 Mercedes-Benz S-Class: India First Drive
by
Cyrus Dhabhar
Pictures:
Eshan Shetty

Posted on
15 Dec 2013

36,373
Views

23
Comments
We Spend a day with the new 2014 S-Class in Mumbai to see if it still the 'Best Car in the World'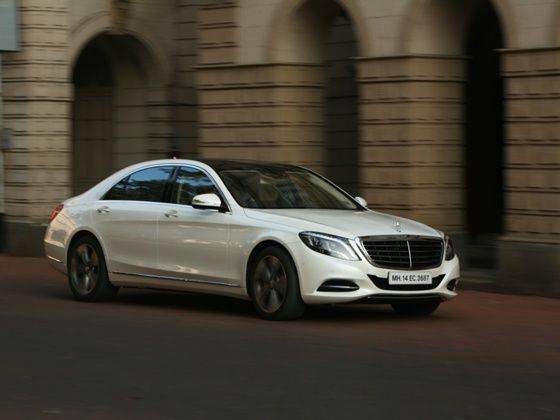 Imagine a room where all the automobile manufacturers of the world are talking about their luxury automobiles. Everyone from Rolls-Royce to Hyundai is there to stake a claim to the future of luxury cars, but the discussion is never over till Mercedes-Benz has said its final word. The German giant, the inventor of the motorcar, has probably sold more luxury motorcars than the rest of the world combined but that doesn't stop them from going one step further every time they launch a new generation of their flagship luxury saloon, the S Class.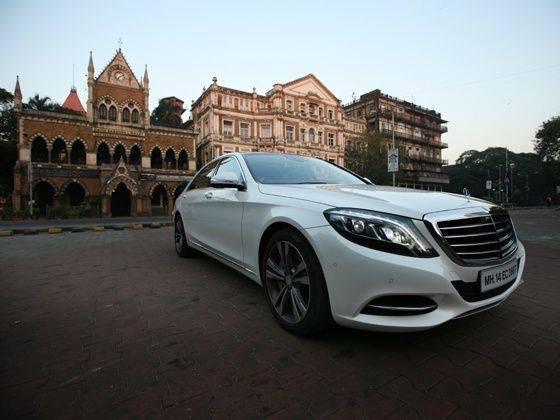 Although the S-Class nomenclature officially saw the light of day in 1972 with the series W116, Mercedes-Benz officially considers the 1954 'Ponton' series to be the first official S Class. 60 years on, the S Class has held the title of largest sold luxury saloon for years and the new 2014 model year W222 series S Class is all set to take the legend to a whole new benchmark. Although we know most readers are eager to know what the new S Class holds in terms of sheer technology, it is equally important to hark back upon all the technological advances that the S Class has introduced, which in turn have made it to every single car in the world.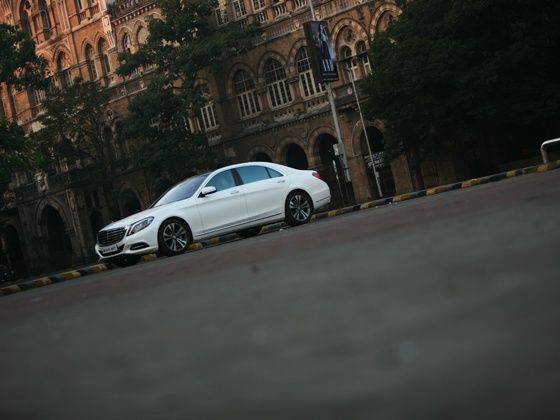 The S Class was the first car in Europe to have airbags and the first car in the world to popularize ABS systems (in 1976), the first car in the world with traction control (in 1995), and crumple zones (in 1957) making it one of the safest cars on the road. The impressive list of gadgetry continues with features like a night vision camera that made its first appearance in 2005 and Mercedes-Benz's acclaimed 'PRE-SAFE' system which adjusts certain factors in a car if it senses the driver on the edge of control, just in case the car is heading for a collision. But enough with the history lesson. Lets get back to the present. And lets get back to the all-new W222 S Class.
More on this Car

Do you like this story?
Previous Story

Next Story
FEATURED SLIDESHOWS
TOP VIDEOS

Rolls-Royce Ghost Series II: Official Video
Rolls-Royce decided it was time to give a minor facelift to the Ghost and unveiled the Ghost...


Maserati Alfieri concept car: Video
Named athe most prominent of the Maserati brothers and to celebrate its 100th anniversary, Maserati...