TVS Launches 2012 edition of StaR City
by
Rahul Basu

Posted on
24 Jan 2012

21,784
Views

3
Comments
The base version TVS StaR City 110 cc starts at Rs. 38,650/- (Ex Delhi) with a five-year warranty making it a considerably low maintenance long-term two-wheeler investment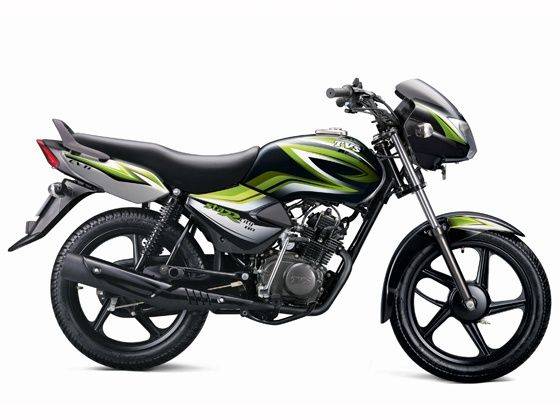 Since launching the brand in 2004, TVS Motor's StaR City range of bikes have served the company well, and having completed cumulative sales of over 30 lakh units until April last year, they has shown clear signs of being amongst the more preferred modern day commuters on our roads.


Just like star performers are awarded early promotions over their peers, TVS has now further upgraded its StaR City model for year 2012, and introduced it to the masses at price point close to its existing TVS Sport model that was launched in March 2011 with cricketer Virat Kohli as its brand ambassador.


The 2012 edition TVS StaR City will now be available with more desirable features such as dual tone body colours (six new combinations), an all-new stylish headlamp and clear indicators. Existing features like its black alloy wheels, a backlit speedometer, and a very handy econometer (mileage calculator) will continue to serve as part of the 2012 package. Powered by an indigenous CVTi (Continuous Variable Timing Ignition) engine, the new 2012 TVS StaR City, as per ARAI certification returns a mileage of 83.9 kmpl.


According to TVS Motor Company's President-Marketing, H S Goindi, "This new motorcycle is a winning combination of executive class features and vibrant styling. The backing of high fuel efficiency and toughness will make TVS StaR City a much sought after motorcycle."


Available in a vibrant choice of dual tone graphics that include 'Electric Green', 'Bold Blue', Red Blaze, 'Gold Spark', 'Silver Strike' and 'Crimson Flash', the base version TVS StaR City 110 cc starts at Rs. 38,650/- (Ex Delhi) with a five-year warranty making it a considerably low maintenance long-term two-wheeler investment
More on this Bike

Do you like this story?
Previous Story

Sign up for our customized BIKER newsletter today.
FEATURED SLIDESHOWS
TOP VIDEOS

Here is the exhilarating clip of the 2010 BMW S1000RR being tested at the Portimao Racetrack in...


Bajaj unveils its new Pulsar 200 : ET Now Reports!
Bajaj has unveiled its next generation Pulsar 200 for India and has slated its launch sometime...