Mahindra XUV500 receives TNS customer satisfaction award
With over 62,000 XUV500s now plying on Indian roads, the compact SUV from Mahindra has been ranked highest in the SUV segment as per data released by the TNS Automotive Customer Satisfaction Study...
Mahindra's success story continues with the XUV5OO, almost two years now since being introduced in the Indian market. While more competitively priced budget SUVs' from world renowned brands like Renault and Ford have ended its short-lived monopoly, a recently conducted vehicle satisfaction survey suggests its still No.1.
The popular SUV from Mahindra recently received the 'Total Customer Satisfaction Award' from TNS Automotive. The study covered dimensions such as sales satisfaction, product quality, vehicle performance and design, brand image, after-sales service and cost of ownership.
Commenting on this special recognition, Pravin Shah, Chief Executive, Automotive Division, Mahindra & Mahindra Ltd. said, "The XUV500 has resonated very well with our customers since its launch and has become a trendsetter within the automotive industry. This award will only spur us on to offer our consumer the best products and services. Going forward, we will strive to enhance and delight our customers who have always been at the epicenter of all our activities".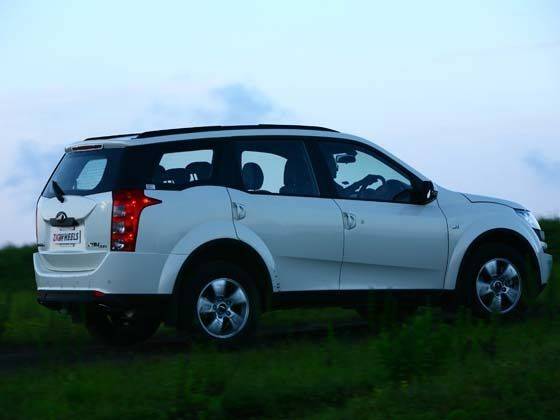 Pradeep Saxena, Executive Director, TNS Automotive was categorical about the XUV500's top ranking in the study reflecting its total satisfaction and loyalty that the brand enjoys with its customers.
Substantiated by more than 62,000 XUV5OO owners plying on Indian roads today, there is no denying the exception level of interest this premium SUV has managed to build around itself in such a short time span.
An annual syndicated study conducted by TNS India, the Four Wheeler Total Customer Satisfaction (TCS) Study covers a sample size of around 8,800 car owners at 1 to 36 months of ownership in 28 cities across India (Read : Mahindra XUV5OO Special Coverage).
December is a good time to buy a new car... but...

Honda will be the fifth manufacturer to have a...

Dominant round 4 gives Tharani the win and cup in...