Honda CBR150R: Road Test
by
Priyadarshan Bawikar
Photography:
Kunal Khadse

Posted on
07 Jun 2012

178,972
Views

25
Comments
The CBR150R is Honda's attempt at populating the 'middleweight-in-India' sportbike segment, which till date had been occupied by a grand total of one bike. But how well does it hold up by itself? Nothing that a quick bout in the saddle can't sort out...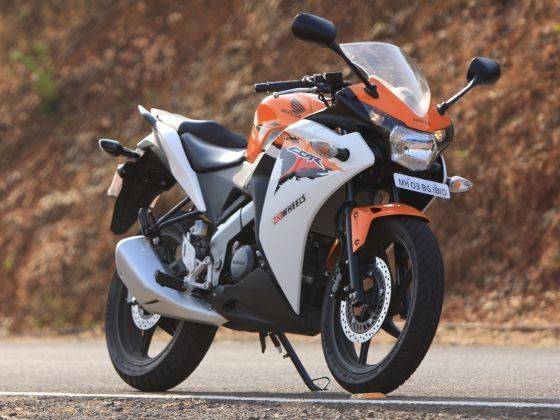 Anticipation and hype are things that go hand in hand with Honda's motorcycles in India. I remember when I was buying my Hero Honda Karizma (sic) back in October 2006, everyone from friends to my trusted garage-wala advised me to wait till the end of the year because they believed Honda was to launch the CBR250R around that time. I'm glad I didn't listen because it took the Japanese motorcycle giant another five years to do so, and I was already on my second bike by then.
Similarly, when Yamaha launched the YZF-R15 back in 2009, fanboys and enthusiasts kept heralding the arrival of Honda's armed response in the form of the CBR150R, a bike which was available in the East Asian market for quite a while, but hadn't really caught the fancy of anybody here in India until Yamaha showed just how good a 150cc supersports machine can be. That being said, Honda did get that specific CBR150R to India, albeit only a couple of dozen of them and only for use on race tracks in its one-make championship.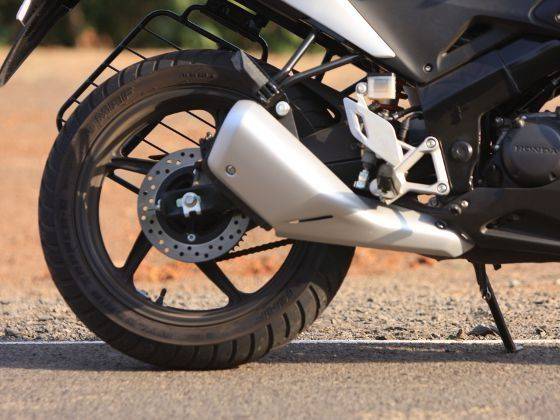 Fast forward to the end of 2010 and a little before the new 250cc CBR was revealed, Honda showed off a brand new fuel-injected version of the 150R for the Thai market and much yearning later, we got to see one on Indian shores at the 2012 Auto Expo in Delhi. Okay, so history lesson over and now that the bike is finally here, just what can one expect from this sporty 150? With a design similar to that of the 250 and the CBR moniker in its designation, it goes without saying that it will always be compared to its larger sibling. That being said though, the 150 is an entirely different animal in every possible way.
Next Page: Engine and Design
More on this Bike

Do you like this story?
Previous Story

Next Story

Sign up for our customized BIKER newsletter today.
FEATURED SLIDESHOWS
TOP VIDEOS

Here is the exhilarating clip of the 2010 BMW S1000RR being tested at the Portimao Racetrack in...


Bajaj unveils its new Pulsar 200 : ET Now Reports!
Bajaj has unveiled its next generation Pulsar 200 for India and has slated its launch sometime...