Home

Reviews & Advice

Audi Q3 : First Drive
Audi Q3 : First Drive
by
Vikram Gour
Phtotography :
Kunal Khadse

Posted on
02 May 2012

43,711
Views

5
Comments
Audi is venturing into a whole new market with the advent of the Q3, the latest addition to the Q range of vehicles. It's a sporty, versatile vehicle that has the capability of dominating its segment and the beauty of the product is that Audi hasn't cut corners and has successfully managed to package the traits of its larger siblings into this sub compact class form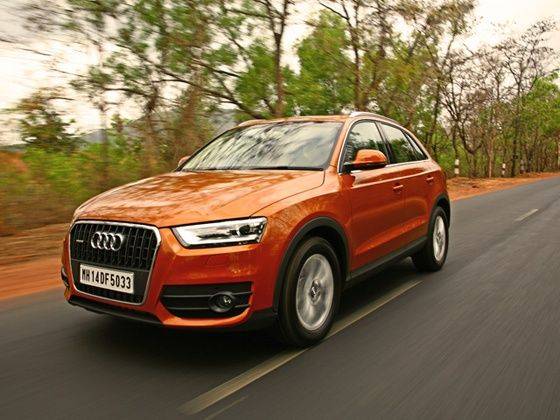 Get alerts on new cars reviewed by ZigWheels
Looking at trends across the globe, one thing is certain, that big gifts now come in small packages. Computers, phones, cameras and other gadgets are driving the trend towards efficient and small packaging. Having said that, the automobile industry can't be discounted from such thought and taking that leap into a new segment is Audi. With the advent of the all-new Q3, Audi is looking at offering a luxury SUV in a compact class form.
>


What this line of thought entails is rather interesting as the requirements need to address the customer at two levels, namely offering top class quality that is in sync with the brand values and expectations that customers have from Audi, and secondly, the customer will demand this at a price that suits the size! This is where car companies lose out to technology companies as a smaller laptop can charge a premium, whereas a smaller car cannot.
Especially in India where customers have a very strong 'price to size' ratio determination when it comes to vehicles. While this does question the intention of making such a vehicle in the first place, one should remember that such a vehicle also throws the doors open to a whole new market.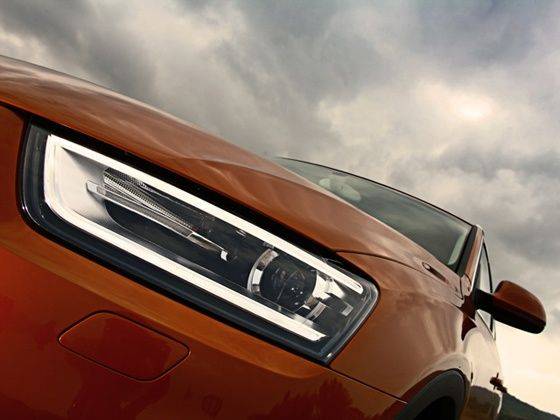 Essentially, Audi is looking at getting customers hooked to the brand at a younger age. With a vehicle like the Q3, it's easy to lure in younger customers and give them a solid dose of what the Audi brand stands for. With time the customer will hopefully step up to other Audi products. For the customer, the Q3 becomes a great option as it allows them to step up to the premium segment sooner in life. Today's customer just doesn't want to wait and entering the realm of premium products earlier is a high in itself. So, with the market set, Audi just had to ensure that their product had the right elements.

The Q3 is immediately recognisable as the youngest member of the Audi Q family. This is a great strategy to ensure a solid brand recall as well as transcend the values of the Q range across segments. By creating this link, Audi has managed to kill a number of birds with a single stone and immediately establish the Q3's credentials as a compact yet sporty, efficient and versatile vehicle that embodies Audi's technological prowess.
SLIDESHOW:
More on this Car

Do you like this story?
Previous Story

Next Story
FEATURED SLIDESHOWS
TOP VIDEOS

Tata Pixel Zero Turn Drive Video
The Tata Pixel concept that Tata Motors showcased at the 81st Geneva Motor Show is a revolutionary...


Coming soon: BMW Bikes in India
Luxury car maker BMW is thinking to re-enter in Indian bike market with high end bikes.