Mahindra XUV 500 : Exclusive Photo Feature!
Coming our way from the country's leading UV maker Mahindra & Mahindra is this new age, new wave soft-roader, the XUV500 (XUV - Five Double O). The new Mahindra is no softie, keeping in sync...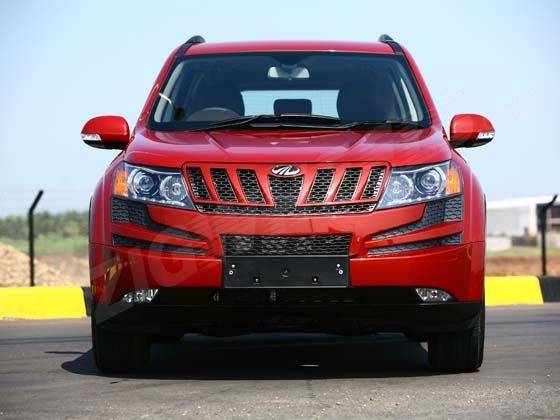 The big bold high tech face of the new Mahindra XUV500. The grille is different while the front end treatment with projector headlamps, LED day-time running lights, large front bumper with streaked air dam and recessed fog lamps make for a menacing look. "Objects in the mirror are closer than you think" would get an altogether new meaning for others in class.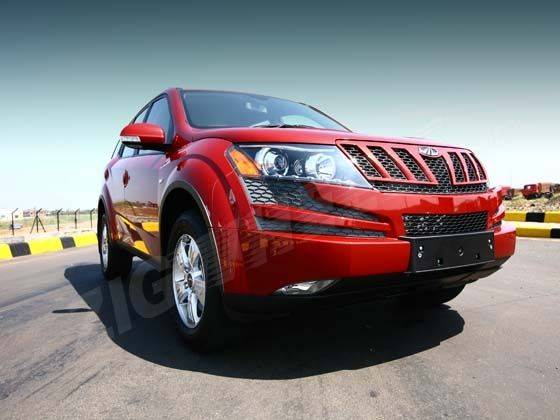 Straight out of Mad Max – imposing yet in the slickest manner possible, the XUV500 dishes out the style drill from practically any and every angle.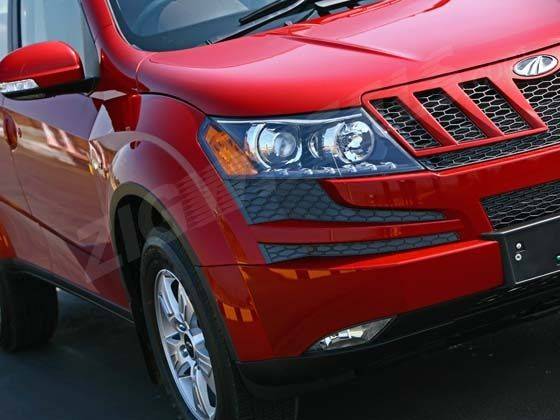 The devil is in the details and these are finely carved, but what is of even greater import is the fact that the craftsmanship is of a high order. Panel gaps on the car we drove and inspected were uniform yet close and the metal-plastic-glass medley on the exterior made for delightful aesthetics.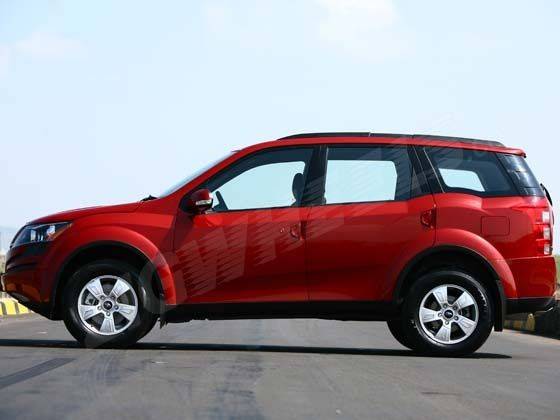 The XUV500 in profile is all muscle and snazzy-style personified – like a strapping athlete in a designer suit! The large pronounced wheel arches with their machined-look plus the character crease at the waist level along with a similar smaller line at the door sill level imparts a good stance when viewed with the sharply raked windscreen and the well penned glass area. In profile one can clearly see some hints, on proportion, from Toyota RAV4, Honda CR-V and Suzuki Vitara et al but overall the XUV500 is distinctive on its own. Another important observation about the new Mahindra is the absolutely clean and sanitized under-vehicle layout with nary any plumbing or wires or ungainly accoutrements spoiling the show or the under-floor air flow.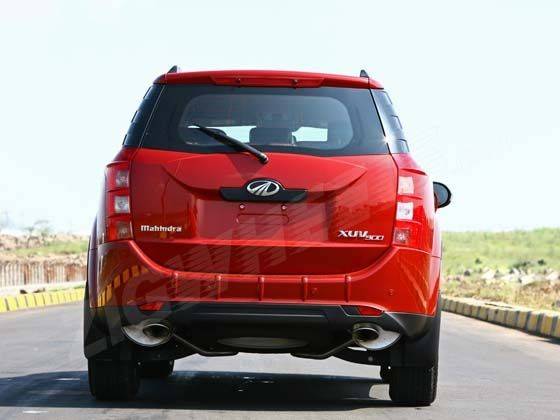 No one can mistake the XUV500 for anything else, even from the rear though the badging might help those overtaken understand the reason they have had to give way! Note the twin exhausts with oval end cans and the large round silencer boxes.
Pricing Ex-showroom Delhi
XUV 500 W6: 4x2:*Rs.10.8 Lakhs
XUV 500 W8 4x2:*Rs.11.95 Lakhs
XUV 500 W8 4x4:*Rs.12.88 Lakhs
*(ex-showroom Delhi invitation pricing)
Page 2: Exterior Details, Action Shots >>
Page 3: Engine, Tyre Profile, Fascia >>
Page 4: Driver Information Display, Seating >>
Page 5: Steering Wheel, Interior Gadgetry >>
Page 6 : Door Handles, Rear Badging >>
Aston Martin confirms a new Lagonda saloon with...

More power, new DCT gearbox and minor refresh...

Toyota has officially revealed a radical...