EXCLUSIVE! BMW to link up with TVS via its Husqvarna brand?
by
Adil Jal Darukhanawala

Posted on
05 Jul 2012

55,642
Views

1
Comments
Having seen KTM, Triumph and a resurgent Ducati eye a move to Asian markets, BMW wants in but without devaluing its brand equity. Using its wholly-owned Italian subsidiary Husqvarna to forge a tie-up with Hosur-based bike maker TVS is one of the tasty possibilities with immense ramifications not just for India but also globally. Adil Jal Darukhanawala outlines the story which has the makings of a win-win situation for both bike makers and motorcyclists in the region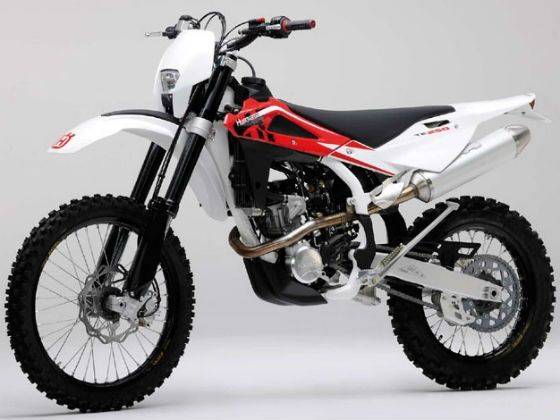 In a recent interview to the German edition of the Financial Times, Hendrik von Kuenheim, president of BMW Motorrad, said that the future for his firm's two-wheeler business was to foray into new virgin markets – for the brand. This would happen, he said, with an all-new perspective and product range using local manufacturing to slash high production costs and eliminate the high import duties normally prevalent in most Asian countries which protect their local industry. While BMW doesn't make small capacity machines even though it had done so in the past, its present success is all down to its techno-laden big motorcycles and getting low down in the mass market price-oriented segments would devalue the BMW brand.
Thankfully the solution is also within the firm itself and it comes in the form of the Italy-based former Swedish bike maker Husqvarna which BMW bought some years ago from Claudio Castiglione of Cagiva. Husqvarna, like KTM, specialises in on-/off-road dual purpose machines and notably is also in the same competitive space as KTM in world enduros, moto cross and what have you. BMW has been increasingly pushing Husqvarna to acquire a slightly higher profile than what is presently only known to enthusiasts and diehards in the two-wheeler sphere. Further, with Husqvarna having seen sales slide in the European price conscious starter markets in Italy, Spain and Portugal that have slumped year on year, it knows that if it has to get up to 50,000 units per annum from the present 11,000 plus it needs to do the business in Asia with a different business proposition altogether.
And this has seen many visits by BMW top brass to factories across the region and it has paid visits to Bajaj Auto, Hero MotoCorp, TVS and it was the latter which von Kuenheim spoke glowingly about. "TVS Motor were by far the most professional, with the cleanest production line in India – you could have eaten off that floor! They build their engines in a clean room like they have in Formula One where the room is pressurised so that it is dust free, all for a small 125cc engine that is built 2,000,000 times a year." It didn't end there for von Kuenheim continued heaping even more praise of all what he saw and felt and recognised: "They are very committed, and very good. Some of them even speak German!"
The big driver for BMW's mass market motorcycle aspirations will of course sport the Husqvarna brand and this can be taken to developing a whole new range of sporty small tiddlers ranging from 125cc to 250cc and get those volumes which mean will contribute much to the top and the bottom lines of the balance sheet. The KTM – Bajaj Auto partnership has shown that it can work and that Indian bike makers have that capability to deliver while looking to the big picture always. Another detail which might have spiked BMW's move to look at getting into the volume game globally is to do with many needing a simple basic product for fun and pleasure at a relatively competitive price. Ducati have already started in Thailand with a mix of locally manufactured components wrapped around its venerable vee-twin engine shipped from Italy. I am sure that under Audi's patronage, we could get to see a new range of small capacity machines designed and developed by Ducati but sold under a different brand name - and as is known to many, the VW Group is the custodian of such great German motorcycle brands as DKW, Wanderer, NSU. Need I say more?

Do you like this story?
Previous Story

Sign up for our customized BIKER newsletter today.
FEATURED SLIDESHOWS
TOP VIDEOS

Here is the exhilarating clip of the 2010 BMW S1000RR being tested at the Portimao Racetrack in...


Bajaj unveils its new Pulsar 200 : ET Now Reports!
Bajaj has unveiled its next generation Pulsar 200 for India and has slated its launch sometime...