Ex-showroom Price :

80.95 lakh in Delhi Change City
| | | |
| --- | --- | --- |
| Upside | : | Driving dynamics, Performance, Snob value |
| Downside | : | Nothing really! |
| Our Verdict | : | The BMW M3 is performance personified and has a practical side to it too |
Help us to improve ZigWheels!
Report us if you find any issue in the accuracy of data or simply have a suggestion to share.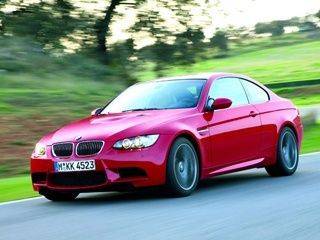 Loading image. Please wait
Editor's View : BMW M3
The BMW M3 is a high-performance version of the BMW 3 Series, developed in-house by BMW's M division. Upgrades over the standard 3 Series include more powerful and responsive engines, improved handling/suspension/braking systems, aerodynamic body enhancements, and interior/exterior accents with the tri-colour "M" emblem. Probably no other car combines speed, handling, good looks, roominess and practicality into one package. The BMW M3 offers an exhilarating drive experience that...
Download BMW M3 Brochure

Click here to download BMW M3 Brochure
Our Coverage on BMW M3 Cars in India
OTHER CARS FROM BMW


39.50 to 61.30 lakh


79.90 lakh to 1.19 crore

86.40 lakh to 1.73 crore

USED M3 LISTING
@ Rs. 4600000; Kms:18000
@ Rs. 4600000; Kms:18000
@ Rs. 4600000; Kms:18000
@ Rs. 4600000; Kms:18000
@ Rs. 4600000; Kms:18000
Free Price Quote for
BMW M3