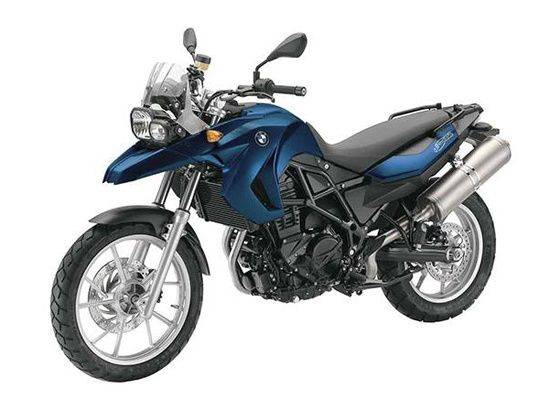 BMW F 650GS - Traditional GS styling, bold off road stance.
Enjoy the sheer thrill of riding? Having the wind blow at your visor, doing that with no holds barred? Except, worried that a more super sport breed of motorbike does not comply with your all round comfort requirements or finances? Well BMW has just answered your prayers as they will soon launch the baby GS here in India at a very affordable price tag. The GS is, undoubtedly, an extremely capable machine, waving its reputed legacy flag high up in the air which its older, more matured siblings have set for it, including wins at the Paris Dakar Rallies and cross world touring history.

The bike is called the F 650GS, and will use the same motor that propels its older, identically displaced sibling – the F 800GS that produces 86PS of power, the difference between the two is that the F 650F is detuned to 72PS from its 798cc engine, which is enough to get your heart racing to the tune of that smooth growling parallel-twin power plant. The water-cooled, 4-stroke, four valves per cylinder, DOHC engine is a perfect combination of performance and practicality. It will have a 6-speed gearbox and will be equipped with a single disc up front and a single one at the rear wheel with an Anti-lock Brake System that can be switched off when you decide to go off roading. The GS is chain driven and has an under-seat silencer as well.
Go anywhere, do anything.
The F 650GS is ideal for one who enjoys the sheer thrill of exploring the outdoors. This bike will bring you more smiles per mile as you cruise by the wilderness or by the beach, or simply going ballistic on the streets.