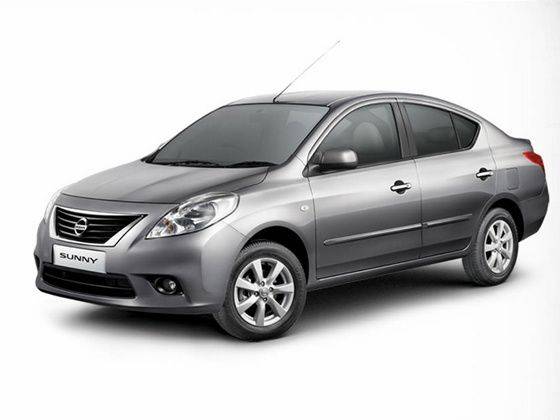 Nissan has been advertising the introduction of a special edition Sunny. The special edition variant of the Sunny mid-size sedan has been given minor cosmetic tweaks to the exterior that include a boot lip spoiler and body coloured side mouldings, while the interiors will get new leather upholstery.
The Nissan Sunny special edition will also feature new equipment such as a touchscreen Kenwood infotainment system that can play DVDs and is also equipped with Bluetooth, USB and aux connectivity. The special edition car will also come with a rear-view camera hooked to the Kenwood display unit.
Since the equipment offered are suited to top-end variants in the segment, Nissan is likely to offer them in the top-of-the-line XV petrol and diesel variants. The Nissan Sunny XV petrol is priced at Rs 7.89 lakh (ex-showroom Delhi) while the Sunny XV diesel is priced at Rs 8.95 lakh (ex-showroom Delhi). Nissan in all likelihood will add a premium to those prices for the special edition models.
The special edition Nissan Sunny is expected to be introduced by mid February 2013.
The move to introduce additional equipment such as infotainment systems and other technological features has become a market trend in the mid-size sedan segment as most car makers are either adding more equipment to top-end models or introducing limited/special edition vehicles.
The average Indian young car buying customer is in tune with the times and is fairly tech savvy, an opportunity which car makers are capitalising upon. In the process, they are giving us better equipped cars.