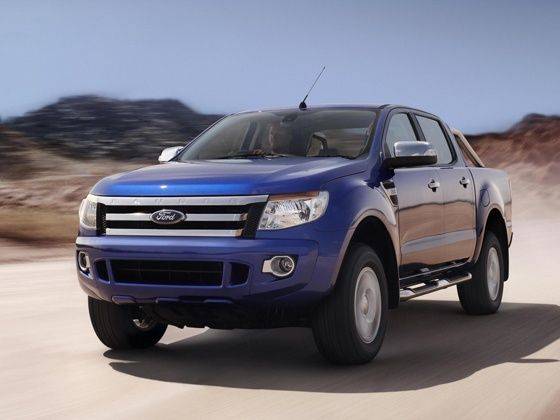 Ford Ranger Pickup*

Expected: End of 2013, Price: Rs 22 lakh
Ford India will be bringing in the new Endeavour based on the new Ranger pick-up truck, first showcased at the 2011 Geneva Motor Show. The new vehicle is more modern under the skin and looks a generation ahead as well.
The Ford Endeavour in India is known for its road presence and the new Ranger with its butch styling and dominating size will work well for the Indian SUV buyer. The bulging hood, front grille, bumper and side aprons will give the new Endeavour an unmistakeable appearance.
Engine options abroad include a 2.2-litre and 3.2-litre diesel engines with a variable geometry turbo. The Indian models could retain the existing 2.5-litre and 3.0-litre diesel engines. Ford should put the new six-speed dual clutch automatic gearbox from the Ranger pick-up truck in the new Endeavour in India. It has the potential to change the way the vehicle drives and will create a niche in the market.
The new Ranger's rack and pinion steering has been worked on to remove the play from re-circulating ball systems to provide a more precise feedback. The torsion spring suspension up front has been replaced by new coil over strut suspension and the rear suspension's leaf springs have been replaced by improved ones.
Ford Ranger Pickup*

The current Endeavour's lack of modern equipment Ford will have to look at to appeal to young car buyers in India.
Like the current Endeavour the new model will come loaded with electronic safety features for braking and airbags. The new Ranger was the first pick-up truck to get a five-star Euro NCAP safety rating.
The new Ford Endeavour will be priced at around Rs 22 lakh and will be launched in late 2013.
*Image for representational purpose only