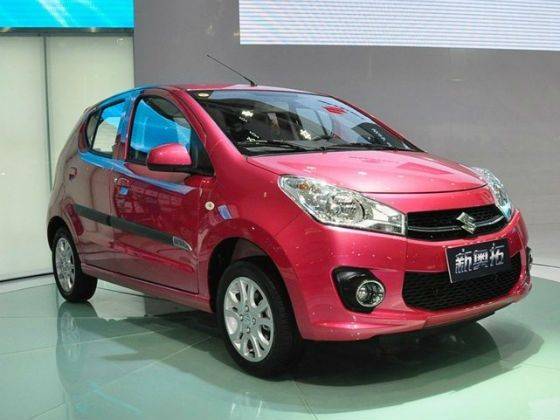 Expected: Mid-2013, Price: Rs. 3.7-4.5 lakh
The Maruti Suzuki A-star has not exactly set sales charts on fire since its launch in 2008. To remedy this situation, Maruti Suzuki has resorted to a revamped A-star that was unveiled at the recent Chengdu Motor Show in China. The updated A-star instead of its curves now sports more distinct lines; the water droplet headlights are replaced by larger, more angular ones.
The front end looks wider and a lot more aggressive than before. The face-lifted A-star will feature the same 1-litre powerplant that produces 68PS @ 6,200rpm and 90Nm @ 3,500rpm. The interiors have may not get a major makeover.