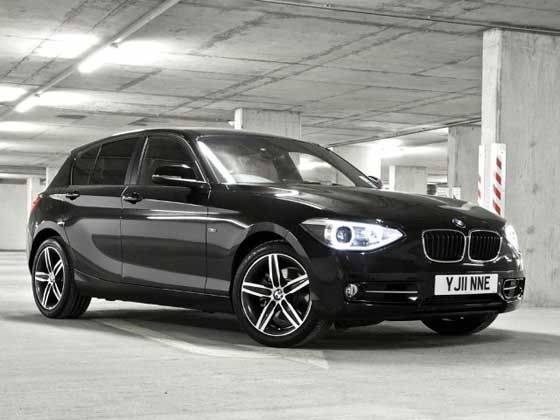 There has been a constant debate on whether BMW India would ever introduce the 1 Series in India. Adding fuel to the fire was the introduction of the 1 Series Coupe which resulted in the speculation of a four door sedan based on the 1 Series, however to lay all rumours and visionary stories to rest, BMW India has confirmed that it is the 1 Series hatch will be making its Indian debut in 2013.
The 1 Series will be assembled at BMW India's Chennai facility which currently assembles the 3 Series and 5 Series sedans, the X1 compact SUV and the diesel X3. Assembled units attract a lower duty than CBUs and this will allow BMW India to price the new 1 Series rather aggressively. Keeping that in mind, the plant currently has a capacity for 11,000 units per annum however with demand on the 1 Series expected to soar, there is going to be a definite need for an increase in plant capacity.
The car itself is a premium hatchback and boasts of the best of BMW's DNA. For enthusiasts who are looking for a pure driver's machine, the 1 Series fits the bill perfectly. It's small, powerful, well kitted, agile and touted to handle like its on rails. The icing on the cake however is the fact that it is rear wheel drive!
In terms of engines, the 1 Series is offered with two engine choices that boast various states of tune. the 1.6 petrol unit is available in both a 136bhp and 170bhp output while the 2.0 diesel unit is capable of producing 116bhp, 143bhp and 184bhp depending on the variant. While all these choices would be welcome by BMW aficionados in India, the company is most likely to bring in the 136bhp petrol and the 143bhp diesel but we are keeping our fingers crossed for the high end output variants as well.
Based on the all new 3 Series platform, the 1 Series might be the smallest BMW, but it is still a relatively big car. It comes with well appointed interiors and the exteriors follow in the family style of a long sleek hood narrowing down to a sharp snout, a set back passenger cabin and a sharply chiseled rear. BMW is looking at pitting this car right up against the new Mercedes-Benz A Class. It's going to be quite a duel, for these cars are not only premium marques, they also usher in a whole new price point which makes them more accessible to a wider audience.