Maruti Suzuki Gypsy User Reviews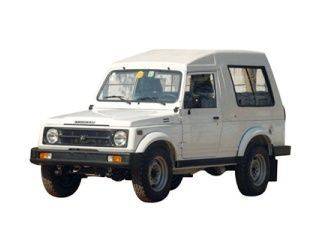 Rs. 5.70 to 6.28 lacs
(Ex-showroom Price)
By Anonymous on 22 Jun 2011 , Rating: Comments (1)
Detailed Review:
When I drive my Gypsy I feel like the King of the road, it's just the drive a man needs. The Gypsy comes with a
feelsome 1298 cc,4 cylinder engine with power of 80Bhp@6000rpm. It's an adventurous machine that is perfect for off
road use ride with
Read More...
By Abhishek Chaliha on 22 Jun 2011 , Rating: Comment (0)
Detailed Review:
The Gypsy is two decades old in India and yet it still remains one of the most potent offroaders. On the road the car is
not so brilliant, the ride is bouncy and it doesn't absorb bumps well but that's not the point of this car. The
drive is bril
Read More...
The Ford Fiesta is a great looking car,...

I own a new city and I am sorry to say that this...

I made my decision of going ahead with it. While...