Royal Enfield Thunderbird 500 Overview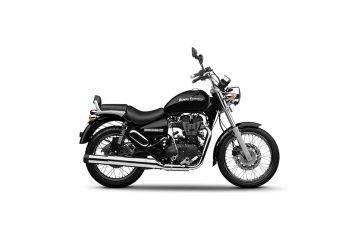 Top Competitors of Thunderbird 500
Royal Enfield Thunderbird 500 User Reviews
Performance

Comfort

Features & Styling

+ 2 more
Preferred For : Daily Commute & Tours
33% of users have given a rating of 4.5 and above
2.2

Owned and using TB500 since March2016. Average 20kms/day...48000kms approx done. Buying and servicing experiences were good. But the performance of the bike is TERRIBLE. Brand new and within 4 months had to replace the fuel pump(costs Rs.15000 !!!)...fortunately it was covered in the 1year warranty and I was saved. The front mud guard is a joke...its there only for show, but doesnt do what its supposed to... Bike runs over a small water patch and you have water sprayed on both your feet. Imagine the scene in the rainy season...your trouser legs as well as shirt front are covered in muddy spray which doesnt wash off easily....Rear mud-guard also does a good job of spraying the back of the person riding with you... I wonder what kind of donkeys RE have in their design department who think only about looks and appeal, but not a thought given to utility and well being of the rider. Also, within 1st year I had to replace Ignition assembly as the ignition switch shorted out because of rain water entry !!!...lots of other bikes around from different companies...they dont get shorted ignition switches. But TB500 does !!!....replaced fuel gauge (TWICE !)...bcoz it just keeps showing wrong level...after 2nd replacement I gave up bcoz it still shows the wrong levels...,and in the next year the chain sprocket assembly, handle fork cone-set, brake pads (twice),...and about 4months ago, in March2019 the bike just shut off in mid-ride...went dead !!!... RSA technician managed to burn my wiring while checking the fuse box, and there was a battery death due to 2weeks(!!???!!) bike inactivity when I was out for a holiday in May2019, and yesterday morning (6July2019) the same thing like 4months ago happened...bike just went dead in mid-ride. Red ignition switch dead !!!...self-start or kick start doesnt work...currently at service center awaiting problem diagnosis from service advisor.I had TVS Victor GL for 12years until 2016,...she was a gem...never troubled me once for first 7years!!!...just change oil on time and she was good...neither my daughter"s TVS Wego troubled me since 2010. These were cheaper, less powerful, non-premium bikes...but no hassles...and TB500??...2lakhs in 2016 and just look at the headache I brought home !!!I have decided to sell it off asap...just not sure whether to go for another RE model...bcoz their spares quality doesnt seem to be much, considering the amount of replacements I"ve had to make. If you"re thinking of buying TB500 then think 10times, and be ready to shell out a lot for maintenance, not to mention the headache and irritation !!! STAY AWAY !!!

3.0

It is a great highway cruiser but a pain when driving in the city. It has a powerful 500cc engine which is good. But the vibrations, lack of latest technology are some negatives. Overall its a good bike if you like cruisers and especially the RE bikes with a thump then this one is definitely for you. if not then dont buy it,

3.0

As an user im very much disappointed with the performance ..self own 2015 Thunderbird 500 since I bought half of week goes taking the bike to showroom for minor and major1issue....I"m not able to specifically tell a particular issue but, overall on each and every part I get lot of issues...

5.0

not driven that much its perfectly well maintained condition recently i chage both tyres also and also there is motowings performance high end exhaust in it,if want orginal silencer also its ter all accessories avaliable and papers all clear.

1.8

It"s a high maintenance 2 wheeler, with very low fuel average, good only for long drive, if you can pay continuously for maintenance and fuel, engine gets too hot, altogether not a good bike for City.
All Thunderbird 500 User Reviews
5.0

not driven that much its perfectly well maintained condition recently i chage both tyres also and also there is motowings performance high end exhaust in it,if want orginal silencer also its ter all accessories avaliable and papers all clear.

2.6

yes i am royal infield likehdfhuj bihioo jjk

4.2

bike is to good ...pickup is aswome

3.8

Fuel injection complaint is a problem

3.0

It is a great highway cruiser but a pain when driving in the city. It has a powerful 500cc engine which is good. But the vibrations, lack of latest technology are some negatives. Overall its a good bike if you like cruisers and especially the RE bikes with a thump then this one is definitely for you. if not then dont buy it,
All Thunderbird 500 User Reviews