Comparo: C 220 CDI vs 320d vs A4 TDi vs Passat
Oct 23, 2008
Views : 7558
---
It's a German war zone in the entry level luxury sedan segment as arch rivals BMW 320d and Mercedes C220 slug it out with the Audi A4. Throwing a spanner in the works is Muntaser Mirkar with the VW Passat as our very special wild card entry.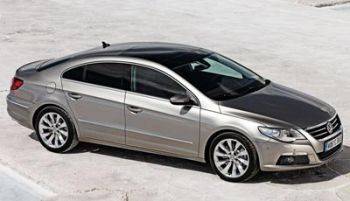 A mixed bag of Pretzels
Mercedes had been enjoying the spoils of being a monopoly in the Indian market as far as luxury imports were concerned and their 'affordable' sedan – the C class had been doing quite well too. Then came BMW to spoil the party with the 3 series and after they got their operations up to speed and introduced the 2008 320d, all has been great for the Bavarian car maker in India. With BMW doing more than expected numbers sales wise, the market seemed to settle between the C and the 320. Then, Audi invaded in August with the all-new A4 and all hell broke loose. The C-class is now finally a car that's great fun to drive – a trait that has been a BMW forte for years. The Audi's a great mix of everything – superb styling, a stonker of an engine and a well balanced formula between practicality and sportiness.
All that makes sense, you might say – but why is the Passat in there? It's way cheaper than any of the other three contenders – and that's exactly what has entitled the Passat to its wild card entry. Volkswagen has given the market a product that offers almost everything that the big boys have, but at a truly affordable price. Plus, it's German, so it gets a free consideration in this compare anyway!