Volkswagen Polo 1.5 TDI: 3,000km Long Term Review
---
A short trip across Tamini ghat makes me fall in love with the Volkswagen Polo's dynamic abilities all over again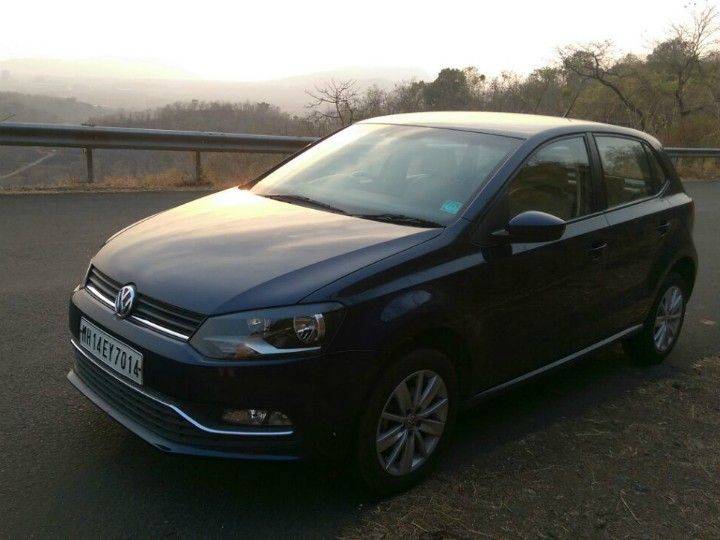 The year 2016 kicked off with lots of work and lots of travel for me, which means I haven't been able to spend quality time with my current long term car, the Volkswagen Polo 1.5 TDI. The Polo is known as a sporty handler, and it's only the long weekend during Holi that I got the opportunity to do justice to the car's well acclaimed dynamics by taking it out for a long drive to the hills around the neighboring city of Pune.
The hatchback segment has been divided into a lot of sub-categories in the last few years and a lot of new cars have been launched but I can't think of many that are as driver focused as the Polo. The stiffly suspension restricts lateral movement when pushing it around corners thereby inspiring confidence. The Polo uses an electronic power steering, but its feedback is impressive. It feels well weighted and responds to inputs precisely. Flooring the throttle around the flowing sections and tight corners of Tamini ghats on the outskirts of Pune, the tyres offer good grip too. Due credit for the sporty handling also goes to the way the Polo's suspension has been tuned and the way it functions in sync with the steering and engine response which together make the Polo fun to drive.
Another likable aspect about thePolo is its build quality. And it isn't just the plastics on the dashboard and the door panels that are sturdy but also the sheet metal used on the doors feels strong.
It isn't all sunshine and roses for the Polo though. The headlights are just not good enough in terms of the spread and illumination which makes night driving on highways a little stressful. I have also been facing minor issues with the car's Bluetooth telephony. The system is quick to sync to my phone each time I get into it, but the music doesn't play via Bluetooth even though I can see it playing on my phone. At such times then I need to turn the ignition off, pull the key out and then start the car again. The more irritating part about this issue is that it happens only intermittently.
It's almost been three months since I have been driving the Polo and the more time I spend behind its wheel the more I seem to fall in love with it. As far as drawbacks go, fitting more powerful bulbs should fix the headlight problem and a quick dash to the service centre should take care of the Bluetooth issue as well.
Date Acquired: December 2015
Total km till date: 6,077km (3,257km on test)
Cheers: Handling, build quality
Sneers: headlights, Bluetooth
Fuel Efficiency: 17.7kmpl (As Tested)
Costs: Nil