Volkswagen Polo 1.5 TDI: 1,000km Long Term Review, Fleet Introduction
---
The Volkswagen Polo 1.5 diesel joins the ZigWheels Fleet. We tell you how it fares after a month and more than 1,000km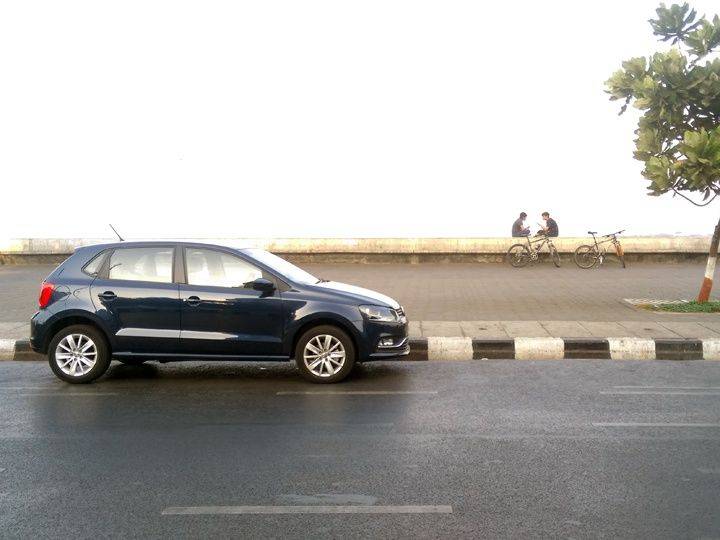 With the New Year in sight and a couple of road trips planned, the long term Volkswagen Polo joined the ZigWheels fleet just at the right time. Since the time it has been launched, the Polo has been a favourite for most of us here at ZigWheels, and while a few of my colleagues were planning to stake their claim on it, I was swift in my approach.
The Volkswagen Polo hasn't got a substantial makeover in a long time but despite that the car continues to quite a looker. Sure, it doesn't have the visual flare of the Hyundai Elite i20, the Polo with its conservative design language still doesn't look dated.
The highlight of the Polo is the new 1.5-litre engine though. Producing 90PS, it has just the kind of power you need from a hatchback. All of its 230Nm of torque is delivered as low as 1,500rpm which makes it absolutely easy to overtake no matter which gear you are slotted in. Aside from the way the engine performs, the Polo has proven to be quite efficient too. In my recent run from Pune to Mumbai, the Polo returned around 24kilometres to the litre on the highway while in the city it has been consistently returning around 16.5kmpl resulting in an overall efficiency of more than 18kmpl. Talking about city driving, the heavy clutch can be quite annoying especially while inching ahead in bumper to bumper traffic.
While on my daily jaunts to office and back, the rear seat is rarely occupied, on a recent road trip, the three passengers at the back were elbowing each other for room. In fact, the third passenger at the back also complained about the lack of foot room due to the large transmission tunnel.
While I have driven and experienced the Polo on several occasions before, I haven't quite lived with it. Now that I have it as my long term, so far its been quite a pleasant ride, till the time I find myself stuck in traffic.
Date Acquired: December 2015
Total km till Date: 4,137
Fuel Efficiency: 18.3kmpl
Cheers: Engine, Efficiency
Sneers: Space, Heavy clutch action
Total Cost: Nil