KTM Ultimate Duke Rider 2021 Event Experience - Turning A Dream Into Reality
---
From riding the limited edition 1290 SuperDuke RR on track, to witnessing Brad Binder's Austrian MotoGP race win, this was a trip like no other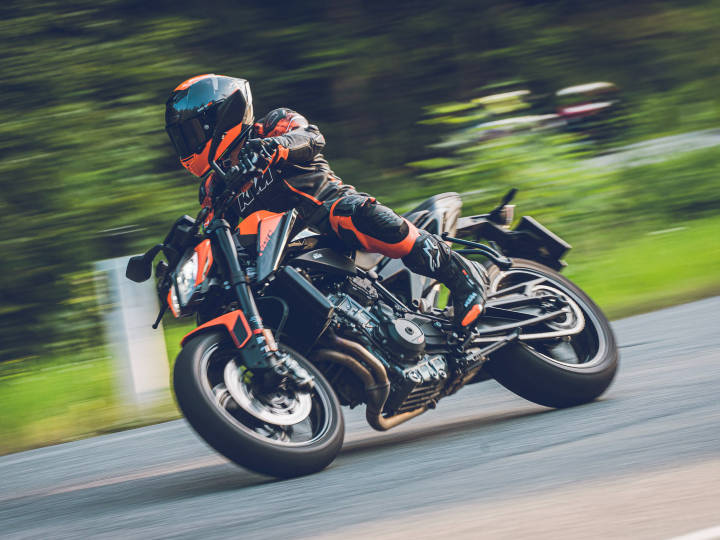 Get latest updates on
the automobile community
Back in 2014 I'd stuck up an A3 sized photograph of the Duke 390 on my bedroom wall in the hopes of owning it in future. This dream took five years to fulfil when in 2019, I welcomed home a swanky new Duke 390. Unleashing the excitement built up over five years resulted in over 14,000km being clocked in less than six months from all the touring, racing on track, and office commutes. The Duke 390's versatility blew my mind, and I didn't shy away about bragging about my escapades on Instagram.
Entering The Competition
Fast forward to December 2020. One night, while browsing through Instagram, I came across a contest organised by KTM's official handle titled "Ultimate Duke Rider." The brief from KTM was simple - "Put up your DUKES," and show everyone why you deserve the crown, by uploading photos or videos on social media." This was what I was doing ever since I started riding, and I felt this was my contest to win. Without a second thought, I threw my hat in the ring, and hoped for the best.
A few months passed, when ultimately I received an email stating I was shortlisted, and what followed were a few rounds of interviews, following which, on May 4, 2021, it was announced that I was one of 10 Ultimate Duke Riders in the world. This announcement was made to me by MotoGP star Brad Binder over a video call, and I instantly burst into tears of joy.

Almost Missing Out On The Trip
The perks of winning this contest involved personalised riding gear, an all-expenses-paid trip to Austria, an epic road trip on the latest Dukes, a track day with MotoGP legend and KTM ambassador Jeremy McWilliams, and a VIP three-day pass to the Austrian MotoGP race. Wow! However, this trip was scheduled in August 2021, and India was in the midst of the third wave of COVID-19. Chances of travelling to Europe looked bleak. I had to bury my excitement when my Schengen visa was denied due to the travel ban on Indians.
I accepted my fate, and understood that there was no way I could travel to Europe. However, after informing KTM about this development, I received a call from the Austrian embassy in India stating "Mr Bernard, you are exempted from the travel ban, and can proceed to apply for your visa again". If this isn't happiness, I have no idea what is.
What followed was a race against time to get fully vaccinated, arrange my International Driving License, and having completed all the formalities just in the nick of time, I boarded the flight to Austria. I remember grinning like a schoolboy the entire flight, as the flight attendants did look at me strangely everytime she passed by. It did not matter, nothing mattered to me at all. I was representing my country, and had an insanely cool itinerary awaiting me in Salzburg.

The Dream Begins
After a 20-hour long trip by air and road, I was drained by the time I reached the hotel in Salzburg. However, upon entering the hotel, there was a big standee at the lobby with the "Ultimate Duke Rider" logo. The excitement returned and after a quick shower, I was ready to rumble! The first day was a get-together at the hotel over refreshments. It was nice to finally meet in person the people I had seen on screens until now. We were eight people from around the globe, speaking different languages, but what we had in common was our passion for our Dukes. Hence, there was no ice-breaker needed when we all first met each other. The night concluded after a lovely traditional Austrian 3-course meal, which had some orange element in each course.
I woke up early the next morning, surprisingly before my alarm was scheduled to ring, understandably excited to turn a wild dream into reality. I quickly made my way to the lobby, to find myself one of the last to report. "Was I less excited than the others?", I thought to myself. To compensate, I called shotgun on our shuttle bus ride to the KTM Motohall in Mattighofen, the heart of KTM, a roughly 40-minute drive from our hotel in Salzburg.

Visiting The KTM Motohall
As the tour bus entered Mattighofen, which by the way is what the "M" in KTM stands for, you could sense the impact this company has had to the landscape of this quaint Austrian town. Every part of this town had a KTM motorcycle parked. However, once we reached the Motohall, we began an hour-long private tour around the museum, wherein we saw the latest prototypes of the new-gen Dukes in person along with actual race bikes used in all forms of racing like the Dakar rally to MotoGP. The first unit of every model KTM ever manufactured was also proudly displayed. Goosebumps everywhere. I was absolutely awe-struck after the superbly organised tour around the facility which was followed with a nice lunch at a traditional diner nearby. Having a schnitzel in Mattighofen, that was one thing ticked off my bucket list.
Upon returning back to the KTM Motohall, we spotted 10 sparkly Dukes lined up in front of the hotel. All of us quickly ran to the motorcycles like kids in a candy shop. These Dukes ranging from the 890 Duke to the limited edition 1290 SuperDuke RR were exclusive candy for us. We quickly rushed to the changing room, where we got our personalised KTM PowerWear, suited up, attended a briefing, and jumped on our mighty machines. I chose the Duke 890 to begin this ride as it was the least powerful bike in the lineup. My intention was to familiarise myself with the strictly enforced Austrian traffic rules the first day, and then turn my attention to the SuperDukes.

Epic Road Trip Across Austria
We left Mattighofen around 3pm on our bikes to head towards the Pannonia Ring in Hungary for our track day event. However, for that day we only had to ride a few hundred kilometers to our overnight stay in Admont, a quiet little town in the Austrian hills. Our lead rider, Riaan, carefully curated a route to have maximum distance in the mountains so that we could enjoy our Dukes to the limit. And boy did we have fun. No pedestrians and cyclists meant that we didn't have a lot of external factors to worry about. To top it off, the roads were almost empty, thus making it all about us and our bikes.
I was getting to know my Duke 890, and gaining confidence in the saddle as time went on. Soon enough, I was able to match my fellow riders and keep up with the group. Also, riding through the Austrian Alps, with beautiful clear lakes on one side, and lush green trees on the other was incredibly pleasing to the eye. How the bike felt during this ride is a story better saved for next time, but five hours on the road with this bike felt like five minutes, as we pulled into the driveway of our overnight stay.

As I got ready to call it a day, I was hoping that this feeling would never end. However, there was still a lot more in store. Another full day of riding lay in store the next day followed by a track event the day after. Not to mention getting to attend a MotoGP race in person once we were done playing on track. I was also excited to finally jump on the 1290 SuperDuke RR, so excited that I clenched the key to that bike tightly in my hand as I went to sleep. Little did I know we were just getting started.
More on this story to follow soon. All images credits to KTM and S Romero.
KTM 890 Duke Video Review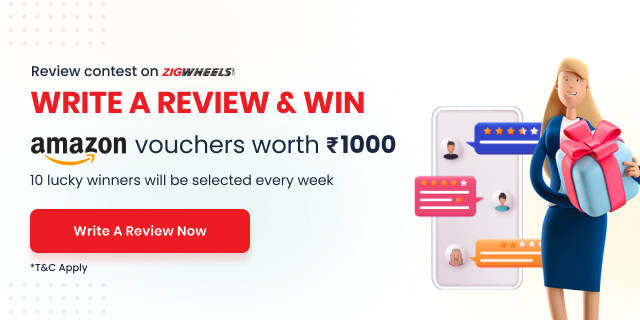 KTM 890 Duke Alternatives
See what our community has to say!
NEW
India's largest automotive community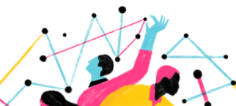 3 Other Things You Might Want To Do