Hyundai Xcent 1.2L Kappa petrol: Final long term review
---
A workhorse for a petrol car, the Xcent has been almost hassle-free over the past four months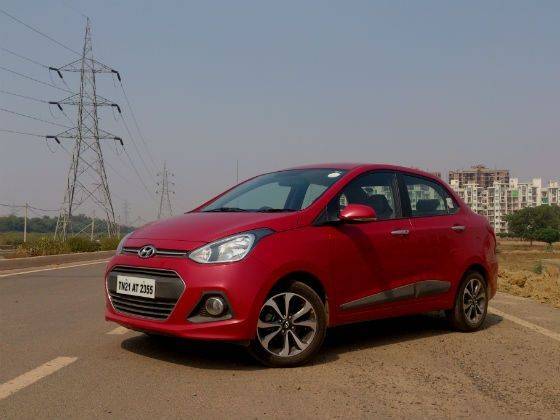 Ease of driving and good efficiency trumps all else for a commuter car. You don't need a great handling car or a powerful engine. The Hyundai Xcent petrol fits the bill perfectly as an everyday commuter and it's the car's easy going nature that has urged me to drive it more than most petrol cars will generally be used. In less than four months, I've clocked over 8,500km in the Xcent and loved the hasslefree experience.
It isn't a hoot to drive hard as the suspension is set up on the softer side and the steering doesn't provide much feedback. But get used to its inert characteristics, settle in a good rhythm and the petrol motor's free revving nature can be exploited. I'd suggest you take it easy though, because it is quite a pleasure putting in the least effort you can to get from one place to another. The light clutch, crisp gear shifts and absorbent suspension keep things smooth. View from the driver's seat is excellent and the feature rich cabin and steering mounted audio and phone controls make the Xcent a relaxing driving experience.
Over the three months, I've driven the Xcent hard and fast at times but smooth and steady at most. When I didn't demand much of it, the Xcent returned an impressive economy figure of 13.82kmpl, with a mix of city and highway driving. Getting into a smooth rhythm is key though. Start analyzing the pace of the traffic around you and stay in the right gear to get the best out of the car. Unnecessary lugging in a high gear doesn't help.
Hyundai has spoiled us with the features on the Xcent, or any of their cars for that matter. You can credit Hyundai for the features other manufacturers offer to stay competitive and that's good for car buyers. The rearview camera along with the parking sensors, rear air conditioning vents, memory for your music, all help in easing your drive as they eased mine.
I did however experience an automatic out-of-turn reset of the trip computer for a second time. It's one thing Hyundai can work on. The Xcent is due for a tyre rotation as the front tyres are beginning to wear more than the rears. Three months of a lot of dust and dirt have had their toll on the plastics. A detailing job should make it as good as new. For a petrol car, the Xcent has been quite a workhorse in its tenure and has done duty without a fuss.
Logbook
Date Acquired: June 20 2014
Total km till date: 8250km
Fuel consumed: 139 litres (Since last report)
Efficiency: 13.82kmpl (As tested)
Cheers: Smooth engine, NVH levels, boot space
Sneers: Trip computer glitch
Total Cost: Nil
Hyundai Xcent Video Review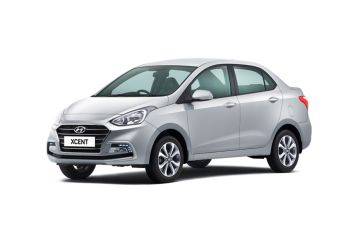 Rs. 5.81 lakh Onwards
Ex-showroom, Delhi
View December Offers
View On Road Price
Hyundai Xcent Alternatives