Hero Destini 125: 5,432km Long-term Wrap-up
Nov 17, 2019
Views : 6671
---
The Destini heads home after a short but eventful stint in our garage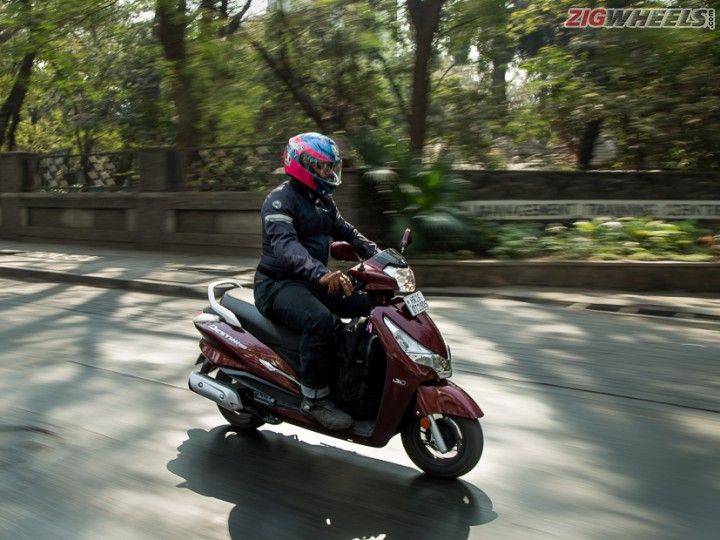 As far as hand-me-downs are concerned, a scooter is pretty much standard fare in the life of a privileged (spoilt, more appropriately) motoring journalist. With no motorcycle to call my own and having quickly given up on life behind the steering wheel even in relatively stress-free Pune, I found myself pressed against the proposition of commuting on the Hero MotoCorp Destini 125. 'Well, so long as the wheels are still perfectly round' or something to that tune led to its keys being tossed in my lap, and the 2000km or so I eventually clocked on it were entertaining, to say the least.

The premise of scooter-commuting is always a delightful one, given the practicality, the ease of riding one and the weather-proof underseat storage it brings with it. The Destini topped that with the promise of 125cc-class performance, on which it duly delivered. My 20km urban-only commute turned into a swift affair - a menacing one, at times, much to the annoyance of some motorcyclists - and it helped that I had memorised all the speed breakers on my route (ahem!). To say the Destini is a robust scooter would, therefore, be an understatement. Okay, so the side-stand spring tried to escape every now and then, although putting it back on was a breeze, but that aside, it really held up well. I must quickly add that the headlight intensity and spread is quite decent, too. Now, let's get specific.

Firstly, my generous proportions (5'11"-something but you can just say 6') and girth found nothing to complain about on it. There's ample knee-room, enough room to try lower-body yoga activities on the expanse of the floorboard, and the handlebar-seat configuration is perfectly suitable for an hour-long urban stint. What contributes to its urban ability is the taut suspension. It's sprung softly enough to make nothing feel jarring but there is a degree of firmness that makes you lean into corners with confidence even at, say, 70kmph. Alright, so it lacks the poise and grace of an Activa 125 given its shortest-in-class wheelbase and 10-inch wheels, but as I discovered over the course of some enthusiastic commuting, it's a matter of getting used to. Also, who really rides a scooter like a MotoGP wannabe? In an everyday context, this means the Destini is a terrific commuter, one you can have a fair amount of fun with should you desire.
Also Read: Hero Destini 125 Road Test Review

However, what's not as nice is the engine feel. Hero, ever since it decided to build its own engines, has struggled in the refinement department, and the Destini simply feels a bit crude. A Honda Activa, even the nine-year old model I have parked at home (oh, wait! I forgot I owned one!) feels far smoother and this is an area Hero really needs to work on to scale up its scooter fortunes. The second not-nice bit are the brakes: they've got the bite and I never ran into anything (honest!), but the feel, especially from the front-end, is quite rudimentary. As a result, I nearly wore the rear brake out towards the end of its stint.

Now for the weird bit - the i3S (idle-stop-start) system. This feature can be activated using a blue switch positioned where you'd usually find an engine-kill switch, but on our Destini it seemed to serve a very different purpose than was intended for it. With the i3S engaged, our Destini would, at times, idle erratically, with the revs often shooting up. On other days (I think Wednesdays, primarily), it would simply cause the Destini to stall. This was a mystery I never got around to addressing, partially because I don't find reaching out for a key 'all the way down on the apron' such a mighty inconvenience. The other part, a certain Ms Thunberg won't be too happy to hear about.

So, was the Destini returned, 5,432km later, in pretty much the same form as it was received by us? Save for some mysterious scratches (it would be fair to suspect the cramped office parking lot…), yes. Sure, returning it wasn't a tear-jerker, but in the time it spent with us, it proved itself to be a quick and durable scooter. The rough edges aren't ones you can't live with, but given that just Rs 1500 more can get you a drum brake-equipped Access 125, it doesn't quite roll off one's tongue as an easy recommendation.
Date Acquired: 14th March, 2019
Total km till date: 5432km
Fuel-efficiency: 37kmpl
Cheers: Acceleration, robust build
Sneers: Unpredictable i3S, engine refinement
Hero Destini 125 Video Review
Add Your Comments

More on Hero Destini 125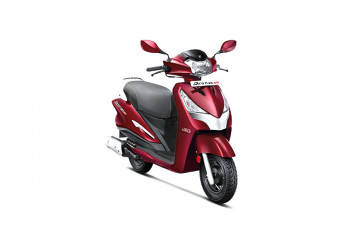 Rs. 65,310 Onwards
Ex-showroom, Delhi
Get Loan starting @9.7%
View On Road Price
Hero Destini 125 Alternatives