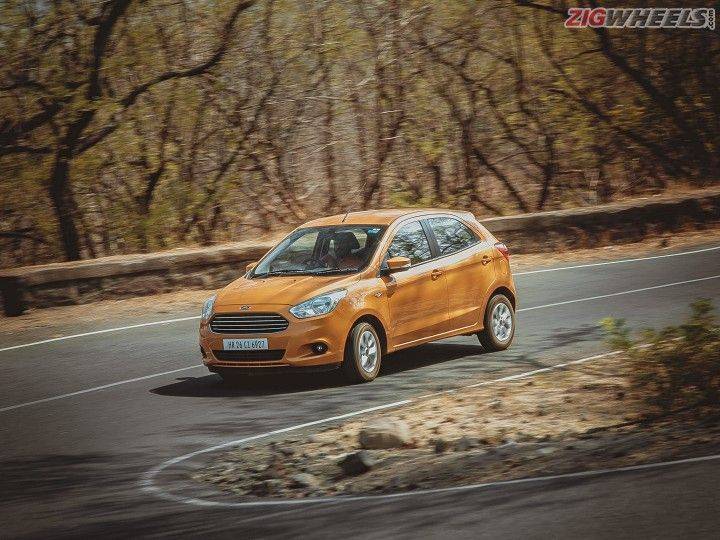 An automatic. To a driving enthusiast that wasn't a pleasant word. But, with the city traffic the way it is, I am more than happy to test out an automatic when offered one. So when the Figo automatic came by as a Long Termer I was glad to grab its keys. The combination that the Figo auto happens to dish out can lead you to have some preconceptions. First, it is a Ford. That means, well, driving pleasure. Secondly, there is the gearbox. Not a CVT. Not a planetary gearbox. Not an AMT. It's the cream of the gearbox crop - dual-clutch technology. And, lastly, it's a petrol - a 1.5-litre 110PS affair. When you add all that up you'd think this would be the most exciting automatic hatch out there. So, there is a lot to look forward to.
Commuting, that has been the main task that the Figo has been tackling. Driving around Pune it quickly became clear that the Figo automatic isn't quite what you expect. The first bit of adjustment happened within the first few minutes. Whether trying to manoeuvre in tight spaces or just tip-toeing to join traffic, the gearbox' tendency to engage suddenly sends you lurching ahead. It takes some getting used to, and is a bit unnerving. New drivers, beware!
The Figo then pointed its nose towards Nagar Road. The traffic there is wild even by Pune standards. But the Figo tackled the traffic calmly, taking a huge chunk of the stress out of that drive. Whenever we needed to up the pace, the Figo was glad to help. But a stronger push on the accelerator proved that it is better enjoyed as a brisk commuter, rather than a sporty hatch. If you mash down the throttle for a quick overtake or just for a few kicks, you'll find that the engine takes its time to build up the pace. And while fuel efficiency hovers in the early double digits, any heavy right-foot action will cause the numbers to climb down quite rapidly.
The suspension is something that lets you take things easy. Pune has plenty of large "table-top" speed breakers, and many other odd sizes as well. The Figo glides over most of them! The other thing I was thankful for was the air conditioning. The Figo's unit can crank the temperature setting down to 15 degrees! And that is an absolute boon in this scorching summer.
So, it takes a little time to get to know the Figo automatic. But when you accept that this Ford's drivetrain isn't so much about excitement, but about sensibility, the Figo starts to makes sense. Yes, the Figo automatic is big on the sensible quotient. For a dual-clutch-equipped hatch it is quite affordable. And, the gearbox comes with a two-year 1-lakh kilometre warranty. Also, at that price this top-spec Titanium variant offers a fair bit of equipment. More on that in the next report.

Owner's Records:
Service Schedule:
1st Service - 2500 kms or 3 months
After that - every 10000 kms or 1 year
Standard Tyre Pressures - Front - Rear - 30PSI
Kms 7541
Recommended Read
- Maruti Suzuki S-Cross 1.6: Long Term Fleet Introduction