Benelli TNT 300 from DSK MotoWheels Review
Jan 24, 2015
Views : 63184
---
DSK MotoWheels will soon launch the Benelli TNT 300 in India. The new Benelli TNT 300 must deliver on a wide range of parameters to be seen as a worthy alternative to the likes of the 390 Duke from KTM and the Z250 from Kawasaki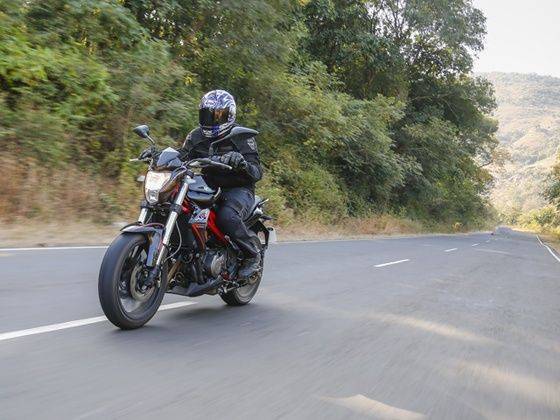 The entry-level performance motorcycle segment in India (which essentially includes bikes that cost less than Rs 4 lakh and displace under 600cc) has been seeing a lot of activity lately. But, it's motorcycles like the KTM 390 Duke and the Kawasaki Z250 that have really set the bar. Clearly, it isn't going to be a cakewalk then for the latest entrant in this space, the DSK Benelli TNT 300. Yes, this the new Benelli TNT 300 must deliver on a wide range of parameters to be seen as a worthy alternative to the likes of the 390 Duke from KTM and the Z250 from Kawasaki. So, it must deliver on style and aspiration, and it ought to be a fun ride. Most of all, it must be able to crave a niche for itself; give buyers a strong reason to buy one. Does it?

Design & Features: rating_3.5_rating
No matter what class, price or positioning; if a motorcycle in India needs to carve a niche for itself, it must standout when it comes to design. It needn't always be pretty, but it must be evocative. The TNT 300 in that sense doesn't score a 10 on 10. Yes, it is good looking with near spot on proportions and enough cuts and creases and visual bulk to draw glances from both the disinterested and the passionate. But, a standout design, it most definitely isn't.
Having said that, the TNT 300 still has some nice touches. The front bikini faring is a standard affair, and so is the fuel tank, in fact. But the front mud guard, the tank extensions and the side mounted rear monoshock in particular give this 300 a distinctive presence. The TNT 300 also has other good looking cycle parts. Upside down forks finished in silver, twin petal type rotors for brakes, and smart looking 12-spoke wheels.

It also gets LED tail lamps, sleek indicators and a part-digital-part-analogue instrumentation which is also easy to read on the move. The build quality and attention to detail on this Benelli is pretty good too. And for those who prefer anything but black, there will be a white and a green to choose from as well at launch; colours that make their world debut in India on the 2015 model.
As far as ergonomics go, unlike the KTM 390 Duke or even the Kawasaki Z250 - the Benelli TNT 300's main competitors - the Benelli isn't an aggressive street naked when it comes to seating. It has a comfortable and accommodating seat; a tall and wide handlebar; and footpegs that fall well into place even though these are a bit rear-set. The TNT 300 is more like a large commuter or a touring machine than a hooligan.

Engine & Performance: rating_3_rating
The engine on the TNT 300 reflects this. It's a 300cc, parallel twin unit complete with liquid cooling and fuel injection. And it is mated to a 6-speed gearbox. Now, even though on paper it makes 37PS of max power, its power delivery, throttle response and torque curve is more akin to a relaxed tourer than a mad naked. But if you are in the mood for some flat out riding, keep the engine spinning upwards of 8,000rpm, and the Benelli doesn't disappoint.

But what impressed us most about this engine is its smoothness and the lovely intake note. You can sit at the redline all day long and the engine just doesn't complain. There are no ugly vibrations to take away from the riding feel either. And then there's the intake and exhaust note. This 300 sounds like a much bigger multi-cylinder; and it only gets sweeter as the revs climb. Lest we forget, the 6-speed gearbox has a nice, crisp and effortless quality to its shifts as well.

Ride, Handling & Braking: rating_3_rating
The TNT 300 uses USDs upfront and a side mounted monoshock at the rear; the latter is adjustable for preload. The chassis meanwhile is a trellis frame and it is in our opinion the weakest link when it comes to the 300's dynamics; apart from the bike's near 200kg kerb weight, of course. There's unnecessary amount of weave and flex. The tyres though are very good. In fact, the 120 section front and a wide 160 section rear Pirellis are so good, these allow you to push the TNT 300 harder than its chassis conveys. The grip levels and the feedback from the tyres are top notch and this helps in braking too. Not that the brakes by themselves are any cause for concern; like the tyres the twin rotor brake setup at the front excels in bite, feel and progress. ABS, though, should have been offered, at least as an option.

Price & Fuel efficiency: rating_3_rating
DSK MotoWheels says the Benelli TNT 300 will be priced aggressively. But this aggressive pricing comes with lots of conditions. For instance, the TNT will be aggressively priced BUT for a twin cylinder motorcycle. It will also be aggressively priced BUT for the sort of kit it offers (read a twin rotor brake setup, Pirelli tyres and possibly Italian flair). What this means to you and me, is that the Benelli will be cheaper than the Z250 but will fail to undercut the KTM 390 Duke's pricing. And that, we feel, the TNT 300 will find very difficult to justify. The TNT won't be breathtakingly fuel efficient either, even for its class. But then when you look at the bike's kerb weight, it is a given.

Verdict: rating_3.5_rating
DSK MotoWheels is betting big on the Benelli TNT 300. And we can understand why: it is good looking, well finished, nice sounding and easy to live with motorcycle. It's a little heavy, yes, and compared to the competition at hand, not the best, dynamically. In fact, it's not a bike you want to own if twisties and blistering acceleration is all you crave for. But, if you want a torquey commuter and good motorcycle to tour on, the Benelli TNT 300 does make sense. And if DSK MotoWheels can price it under the Rs 2 lakh mark, it will be a seller.
See what our community has to say!
NEW
India's largest automotive community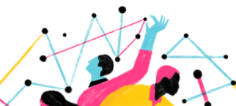 5 Offers Available