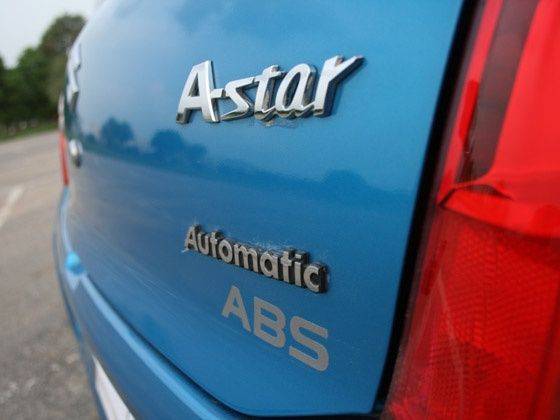 Both cars are hatchbacks targeted at a young generation customer and both of them feature 4 speed automatic gearboxes, however that is where the similarity ends. In order to pipe the competition, Maruti has pulled on all stops in order to make the A-Star a value for money proposition.
From valuable add ons such as ABS, integrated music system, alloy wheels and driver seat height adjust, to little but helpful touches such as the door ajar warning, boot lid opener, and cigarette lighter, the A-Star features them all.
The i10 on the other hand doesn't come as feature packed as the A-Star, which is a bit of a let down. Having said that, the i10 does come fitted with a more powerful 1.2 litre Kappa engine and it also offers more interior space than the A-Star. Basic utilities such as power windows, power steering and front seat arm rests. Mileage isn't that bad either for the i10 automatic manages to offer an ARAI certified 16.67 kilometers to the litre, which is just short of the 17 kmpl that the A-Star automatic offers, and that is despite the larger capacity engine.
Both cars have their pros and cons; however it's in the price war that the A-Star manages to triumph over the i10 Magna 1.2 Kappa AT. Priced almost Rs. 22,000/- less than the i10, the A-Star works out to be a formidable package, with the only real negative being rear seat space.