Triumph Tiger 800 XCx 2015: India Review
---
A superb in-line three engine, suitably complemented by fantastic handling and suspension, make the Tiger 800 XCx a great all-round bike. From high-speed highway runs to exploring Himalayan foothills and some gnarly goat trails as well, we spend some time throwing a little bit of everything at it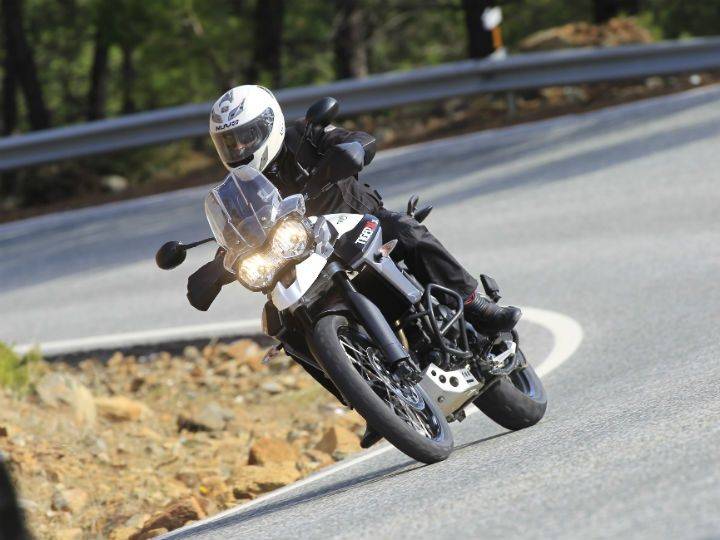 Get your motor runnin'
Head out on the highway
Lookin' for adventure
And whatever comes our way...
As a habit, I don't listen to music while riding a motorcycle. But on this particularly sultry morning I just can't help but smile at how apt this cult biker song sounds in my current situation. I am cruising down a highway astride the Triumph Tiger 800 XCx – the top of the line variant of the 2015 Tiger range from Triumph.
And just about an hour into the ride, I am suitably entertained by music - not by Steppenwolf in this case, but the high-pitched sport bike-like whine of the in-line triple of the Tiger. Call me sadistic, but this particular nature of the Tiger is what tempts me to go down a couple of cogs on the gearshift and wring the throttle wide open, watching the tachometer needle nudge past the 5,000rpm mark. And that's when the stage lights up - Pink Floyd meets Black Sabbath and creates this entirely new genre of music that I just can't seem to get enough of. Ladies and gentlemen, this is the Triumph Tiger 800 XCx in concert and a long open highway is where it loves to perform to the range of its vocal capabilities.

It's not however the engine's sound or performance that would draw anyone to the Tiger in the first place. In fact, start it up, and it's a very quiet bike – just a hum and that faint whistle so characteristic of the Triumph in-line triples. Most people - motorcyclists included - would be attracted to the Tiger because of its imposing size and looks. And even while standing still, the Tiger seems to hold promises of taking you to places far beyond the horizon. Yes, adventure touring is what the Tiger is made for, and this variant – the XCx – is built with intentions of lending it respectable off-road capability as well.

Styling:
Tall and imposing – that's what the Tiger makes as a first impression. And as mentioned earlier, it looks the part of an adventure bike – tall stance, raised prominent front fender, large spoked wheels, a wind screen for effortless highway cruising, good ground clearance and even a sump guard to protect the underbelly while going off-road. Then there's a sturdy carrier and reinforced subframe as well to carry luggage and even accommodate hard-case panniers if you're inclined to do an overland trip across continents.

The frame is finished in black powder coat paint and so are the engine protection guards, wrapped around the black painted engine and gearbox area. The Tiger's twin headlights light up below the raised windscreen and ahead of the tank shrouds, giving it a dynamic stance. But it's not just about style, the fuel tank styling is said to be designed to duct hot air away from the rider's legs. Handguards to protect against flying stones and thorny scrub exploring backroads complete the 'adventure' look of the Tiger. It's a handsome bike, and it ticks all the boxes of a true blue adventure bike.
rating_4.0_rating

Features and Equipment:
The Tiger comes equipped with an instrument panel that is part analog and part digital. The large analog tachometer sits on the right, with a LCD panel displaying the speed in a large font. An advanced trip computer displays journey time, average speed, average fuel economy, range to empty and instantaneous fuel consumption. Of course, there's cruise control too and a choice of four different throttle maps – rain, road, sport and off-road.

Then there are the three riding modes – Road, Off-Road and programmable Rider setting. When riding between road and off-road terrains, a simple press of the mode button followed by the release of the throttle and pull of the clutch lever allows the rider to swap between Road and Off-Road settings. This automatically configures the ABS, Traction Control, and Throttle Maps with the bike still in motion to best tackle the route ahead.
Road mode allows for almost commuter-ish performance and works very well in traffic and within the city. In Road Mode, the Tiger behaves like a well-mannered kitten, purring silently along, and even new riders would welcome the friendly nature and handling of the bike.
But choose Off-Road and it gets a little annoying, because every time you switch off the engine, it automatically goes back to Road mode. For highway riding, the programmable Rider mode worked best for me, keeping the throttle map in Sport and both ABS and traction control in Road setting.
rating_4.5_rating

Ergonomics:
The flat wide handlebars give a comfortable riding stance on the Tiger, but it's not exactly upright as some other tourers and offers a slightly bent forward riding position. But that works well, because you can very easily lean into a corner at speed quite like a sport bike and it doubles up as a comfortable position for hours in the saddle.

The standard seat height is 860mm but can be lowered to 840mm, which is adequate for me to place the balls of both feet on the ground – particularly useful when you need to turn around this 220kg bike on a narrow mountain road or a tight parking lot within the city.
Once on the saddle and moving, the Tiger becomes deceptively light and nimble and everything falls into place. There's little to complain in terms of ergonomics, but ride it for a couple of hours at a stretch or more, you will feel the urge to take a break. Maybe it's the nature of the engine or the slightly sporty stance; it's not quite the recliner, if you're expecting one. But then – lest you forget – this is an adventure bike, and it's also designed to take on off-road duties.
rating_4_rating

Engine and Performance:
The in-line three cylinder 800cc engine is derived from the 675 Street Triple, and this is where it gets interesting. If you are expecting a torquey, staid, touring bike, the Tiger certainly is, but that brilliant engine will rev all the way to the 10,000rpm red line. And it makes a healthy 95PS at 9250rpm with the maximum torque of 79Nm rolling in at 7850rpm.

The gearbox has parts from the Daytona 675R, so gearshifts are slick and precise, always clicking into place with reassurance. But it's that rev happy engine which makes you want to keep it spinning above 5,000rpm. It's fun, making frequent shifts to make the music from the three cylinders and using all of the 95PS they make.
Sixth gear is good to potter around town in 50kmph and will go all the way to 190kmph and beyond if you're so inclined. But that's not what you'd really want to do. Even if you don't need to downshift, it becomes a bit of a habit to downshift an extra cog while overtaking just to make that triple sing - again and again.
rating_4.5_rating

Ride and Handling:
The Tiger 800 XCx comes equipped with WP suspension to boost its off-road capability. The 43mm upside down forks with rebound and compression damping are adjustable while the rear WP monoshock is adjustable for preload and rebound damping.
The wheels also complement the 'off-road' intent of the XCx, with a large 21-inch spoked wheel at the front with a 17-inch rear. But what really stands out is the combination of the superlative performance and the chassis, which translates to outstanding handling on the road, almost giving sportbike-like confidence while tackling twisty mountain sections.
The Bridgestone Battlewing tyres offer good grip, be it accelerating through a corner or even while emergency braking, as we experienced when a 100cc commuter stepped out of a side road straight onto the four-lane highway.

Despite being a heavy bike, the Tiger handles with respectable agility, gliding over gravel, stones and loose rocky roads we threw at it. The advanced electronics, including the ABS and traction control also provide a suitable safety net if you want to get a little adventurous in off-road situations.

Switch to the Off-Road mode, and ABS intervenes later, and not at all at the rear wheel, and traction control also allows a little bit of slip. So, that makes sliding it around fun, while being reassured that the electronics won't let things get out of hand. But for pure off-road use, the stock dual-sport tyres aren't good enough to give you the confidence to, say, take on a desert or even some light snow.
rating_4_rating

Price and Value:
The 2015 Tiger 800 range is being assembled in India and the top-of-the-line XCx we are riding is available at Rs 12.7 lakh (ex-showroom Delhi). At that price, you get a very capable adventure bike which can be used quite easily within the city as well as take on long distance tours, both on tarmac and off it.
During our test ride, on a combined cycle of both highway and off-road riding, including some high speed runs, we managed to get an average fuel economy of between 18-19kmpl. With a 19-litre fuel tank, that should get you a decent range of over 350km. And if you really want to travel to the hinterland, the Tiger also runs on standard 89 octane fuel, so no worries of hunting for the 'right' fuel as well.
rating_4_rating

Verdict:
The Triumph Tiger 800 XCx is an adventure bike. No, let me rephrase that - it's a sport bike disguised as an adventure bike. It's great fun to ride, but it's just that nature which somehow works against it as well when you're covering long distances and long days on the Tiger's saddle. The engaging engine and superb handling makes you want to rev the Tiger to its limit, and that itself will make fatigue raise its head, however much fun you have in the process.
Then again, despite the impeccable road manners even in city traffic, there's the engine heat at low revs which will make the inside of your legs toasty enough to yearn for a long empty road. But all said and done, if you are in the market for an adventure bike, you should look no farther than the Tiger. It has the performance to make you grin even on the Sunday breakfast ride or that long ride to the mountains you always wanted to go on. The Tiger then, is the perfect bike to make you feel free and it will make you sing 'Born to be wild' again and again, inside the confines of your helmet and your heart.
rating_4.5_rating
See what our community has to say!
NEW
India's largest automotive community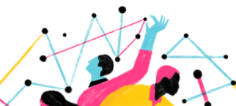 7 Offers Available