2015 Mini Cooper S 3-Door First review
Mar 20, 2015
Views : 21658
---
We have driven the new Mini Cooper S, a petrol powered rocket. Here's a quick look at the car. For prices, specifications and pictures of the new Mini Cooper S check out ZigWheels.com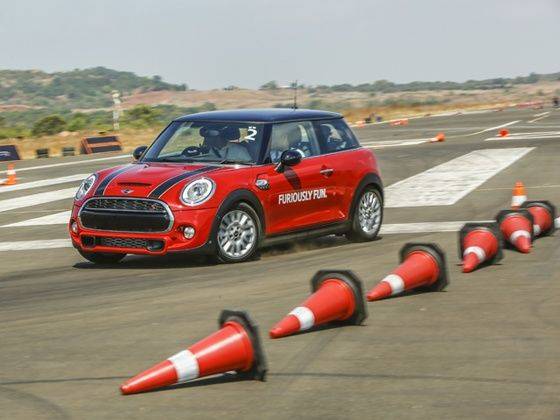 We love the Mini here at ZigWheels. Okay, so it's not exactly 'mini' anymore but it still isn't short on driving fun. We have driven the new generation hatchback in both three and five door avatars but these were powered by diesel, the Cooper D versions to be exact. So, handling and braking wise, these were lovely but they lacked that all essential power punch.
Also Read: Mini Cooper D 3-Door Review
Also Read: Mini Cooper D 5-Door Review
Now, however, the Mini is available in Cooper S form. It's more expensive than the Cooper D and a tad better equipped in standard guise. It is also only available as a 3 Door limiting its practicality. Power meanwhile comes from a 2-litre turbocharged, four cylinder unit that makes a mouth-watering 192PS of max power. Plus, there's that 'go-kart' like handling. At least that's what the car's brochure says. But, what's it like in the real world?
Unfortunately, we drove the new Mini Cooper S for a very short time and only on an airfield in Aamby Valley around a specially designed gymkhana like track. Sure, it was fun but we couldn't really gauge enough about the car to bring you a full blown ZigWheels review. Instead, we have decided to answer a few questions…with a sprinkling of drive feel.
What is it?
A legendary British small car which is neither small nor British. I am sure this has been said before (and should ideally be part of the Oxford Dictionary by now) but one can't escape the obvious. Additionally, it is tremendous fun to drive and a great size for our busy city streets. This the Cooper S is also a petrol powered rocket which Mini claims will hit 100kmph from a standstill in less than seven seconds. It's only front wheel drive but handles like a mentalist…reading the driver's mind every step of the way.
How different is it from the Cooper D?
In visual terms, not much. It has a different front bumper with air intakes instead of fog lamps, and of course a Cooper S badging at the rear. In terms of driving feel, it sure is a lot faster. And it sounds better too. Plus, there are so many more revs to enjoy. This one is without doubt the more hardcore, enthusiast pleasing Cooper. And lest I forget, it also gets a new colour…and there will be the JCW kit available for the car soon.
Can I buy it as my only car?
Only if you are single or have a very understanding wife. This one isn't available in 5 Door form, so repeated access to the rear seats needs some level of fitness. Also, the privileged lot you decide to throw in the back seat better not be claustrophobic. Not only is the space at a premium, the Mini 3 Door doesn't get any brownie points for airiness either. So, it's nice for driving to work; great for a fast dash around your favourite twistes; and brilliant for a track day. But as a family car…the Mini Cooper S is only as good as offering an apology after 'accidentally' ruining someone's blue-chip art collection. Pointless. It will be a great second car though…or even the third…
Will I have fun with it?
We certainly did. Now, we only drove the car around a specially made tiny track. But even there, the Mini Cooper S' quick turn in, its eager power delivery and its lovely sound had us floored. And if the diesel version is anything to go by, this one promises to be even more alive around a switchback. We can't wait! However, if you are properly hardcore and want a manual, then you'd be bitterly disappointed because there isn't going to be any. But, you can opt for the sports gearbox which gives quicker shift times and steering mounted paddle shifters. How about that!
So, when can I read a full blown review?
Very soon. Possibly as soon as next month. So stay tuned…
Recommended Variant :
3 Door Cooper S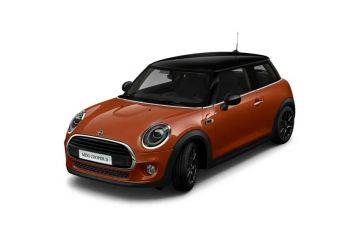 Rs. 29.90 lakh Onwards
Ex-showroom, Delhi
Contact Dealer
View On Road Price