Royal Enfield Classic 350 Overview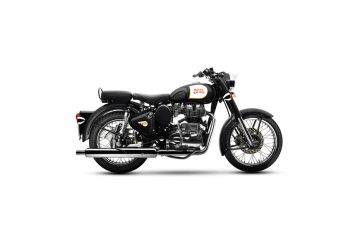 Top Competitors of Classic 350
Royal Enfield Classic 350 User Reviews
3591 Rating &

1092 reviews
Performance

Comfort

Features & Styling

+ 2 more
Preferred For : Daily Commute
43% of users have given a rating of 4.5 and above
4.6

Royal Enfield classic proved to be my desire fulfilling bike. I choose royal Enfield because of its elegant design, performance, engine thump and all above its royal legacy which has been carried out for decades.Though, i had other options as well but i preferred choosing the beast over the goats. It has tremendous style possessing the macho feel as while riding u don"t feel like riding a regular one because u are on the beast. As far as performance and mileage is concerned, i can take out a 40+ average even in city traffic. The bike feels a little bulky and clutch stiffens once hands get pain in the traffic for the initial rider. So you can"t complain, because if you are complaining then it's like asking a beast to treat you gently. Hence for me, it's not a big deal. I have been using this machine for more than 22 months and rode it almost for 27,5001 km but still didn't face any breakdown even a trifle. My both hands up showing thums up after experiencing classic in all the terrains ( considering it"s not a dirt bike) and i can say if you have that skill to ride your beast effectively then it can take you anywhere. You are not the one who decides to choose the royalty,It's the royalty who decides whom to choose.So if you believe that you have that spirit, passion for the beast then you go for it. Otherwise you will die complaining like others for the heavy weight, mileage, stiff shock absorbers and clutches, less pickup and other things which doesn't matter for a true Enfielder.

5.0

Hi everyone i have 2015 classic 350 black and here is my long term review... Everyone saying RE is dumb very slow like elephant etc blah blah.., first i want to say this motorcycle is not for everyone mainly not for skinny one"s and also many of them saying it shaking while going at 80kmph... it means you haven"t strength to control this 200kg tank, its not have aerodynamic body shape to cut the wind like KTM rc, ns, r15 so it shaks bit on top speed by wind you need strength to control it... im 6.2 feet tall and bit heavier too GYM boy for me i haven"t face any vibration... it shaks only while top speed at 130kmph not in 80kmph so no doubt its truly a beast... u will feel the 350cc raw power while driving, it easily touches 80km at 4th gear then 100kmph on 5th gear without stress it feels like roaring rocket on top speed and best part is the mileage it gives 35 to 40kmpl its enough for this 200kg raw 350cc air-cooled engine motorcycle... im fully satisfied!!!

3.4

I have a 350classic!I go on self organised group tours to around 200-450 kms. It feels really good at 70kmph, however the vibration increases with increasing speed which is quite normal I guess. Control and breaking is great. Feels great riding on high ways and sitting position is also cool.But RE riders expects a little more top speed and power whatever the milage is I guess. For me the top is 120kmph, on highway you need speed right?I get some engine noise though, it seems some parts has become loose or something like that (I am not an engineer/mechanic) after 5000 kms. Also to inform after 4 years and 13000 kms the self-start isn"t working, I need to change the Kit I guess.Apart from vibration, low top speed and rusting everything is going well still now.

3.4

High maintenance, running cost as well as vehicle cost. Nothing special than the look that I feel. This is been my 3 rd year with my classic 350 BS4. One simple tip for easy maintenance is to check the tight of your chain sprocket set once in every 100 km if it is loose then adjust till it gets tight and Lubrication is compulsory with any liquid lubricant not the spray. If this done the self life will be minimum 30k to 35k kms. Note: company make chain sprocket kit will be O'ring type. It won't last long. Once if it fails then prefer rolon type( without o'ring).

5.0

It is not only a bike for me. But also a medium of rejuvenation. After a stressed out day, when you cruise on a Classic 350 for 45mins, 1 hour at midnight on empty roads , @60/70kph it refreshes magically. I have a field job, and this bike leaves me no back ache or tiredness, except for a clutch lever given pain in fingers of left hand. handsome mileage above 35 all roads and rides inclusive. Classic 350 is a keeper, you just have to maintain timely engine oils and servicing. This is by far better bikes for rural commute.
All Classic 350 User Reviews
5.0

awesome bike with great comfort and power

4.2

Good maintained one no complaints

4.6

Classic & royal treat. I bought it for my son M MUKILKRISH (22 Y'OLD -CP). He loves, can locate the bike anywhere.

4.2

Comfort but seats should be develope more comfort .

4.6

One of the best bike in India. Recently met with an accident but the quality of bike hardly gave any repairing cost. 💯 comfort
All Classic 350 User Reviews