Okinawa Ridge Overview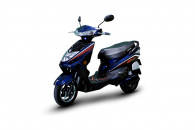 Ridge User Reviews
All

Experience (3)

Comfort (3)

Mileage (2)

Speed (2)

Price (2)

Dealer (1)

Style (1)

Maintenance Cost (1)

Warranty (1)

Service (1)

Maintenance (1)
1.0

Okinawa is a very bad company ,which doesn't follow international standards, i bought a bike one year back and i had a very bitter experience with this brand, company promised me for 50 km on a single charge ,it's been a year and my bike ran around 2500 km and now it"s giving 10-15 km mileage.now they are not responding properly, i gave couple of complaints but they never resolved it and more over whenever i go to service center first thing they ask is service charges 800rs+tax

1.0

Third class vehicle. Within a year battery damaged. One year warranty only. Dealers service also third class. From two months going for servicing and now after warranty expires . Now he tells can change battery. Also you have to charge 15 to 20 hrs. Company says 8to 10 hrs. Don't buy such worst scooters

4.2

my experience after 4 months use of okinawa ridge 30:Great for daily commuteMileage 50-60 kms when speed over 35 kmhMaintenance cost zeroits comfortable for 2 adultssporty stylefeatures similar as to petrol / diesel scooters

4.2

It is really quite comfortable scooty under moderate budget, I have been using this scooty for past one and half year, it is really very budgetful, I think every one must buy this scooty for daily commute.

3.0

It is comfortable but its maintenance cost is very high.I suggest people not to buy this scottee.Its battery last only for one year and the new one costs more than 32000.
All Ridge User Reviews