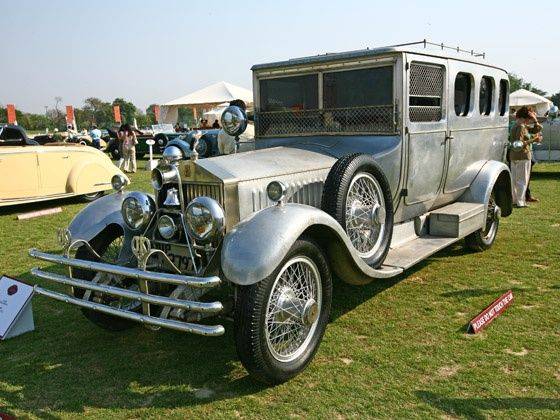 The third edition of the Cartier 'Travel with Style' concours d'elegance would be held in Mumbai in February 2013 and will feature some new classes including a very welcome move to add motorcycles to the mix as has been done by many other major events of their kind abroad. There will be three classes for motorcycles: pre-war classics till 1939; post war classics from 1940 to 1960 and racing motorcycles till 1960.
There is just one new class added to the car category - the Edwardian class for cars from the early pioneering days till 1914. The other classes would include pre-war classics from 1915 to 1939; post-war classics-America for American cars of course from 1940 to 1960; post-war classics-Europe for European cars from 1940 to 1960; roadsters till 1960; Indian heritage class for RHD cars assembled from CKD kits and/or cars manufactured in India from 1947 to 1960. Rounding off the car class would be the very important preservation class for unrestored but intact and operational cars in original form till 1960.
It is no secret that there is a great clamour for many to be considered worthy for invitation to the Cartier concours and for this reason a new selection process has been set into play. Entries with photographs and history would have to be sent for consideration to a panel of judges headed by H.R.H. Prince Michael of Kent who is the chief judge for the event. The panel will select the final cars for the Mumbai event which is as in the first two editions by invitation only. Applications must be emailed to concoursindia@gmail.com and must be submitted by August 31, 2012.