Factors that affect the resale value of your car
May 5, 2011
Views : 38899
---
All the care that you have been doing for your car over the years will actually pay you off at the time when you want to sell off your car. The resale value that you fetch will determine how successful you were at your task. But what are these factors that determine the market price of your car? Here are some that might be of help to you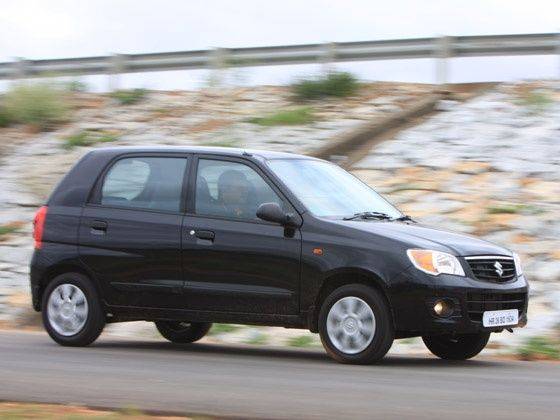 1. Mileage: The mileage your car delivers is probably one of the most vital aspects that would determine the resale value of your car. Lesser the kilometres recorded in your car, the better the price you will get. On an average, 10,000 – 12,000 kilometres per year is considered to be about average; anything that's more than that will fetch you a lesser amount.
2. Condition: All kinds of dents, scratches, chipped paints and holes add to the negative value for your car. A well kept car always pays off well. Apart from the exteriors, the interiors of the car can also make a lot of difference in the resale value of the car. Door panels, seats, headliner, carpet, and console all need to be in a good condition, even if the doors don't open freely it is likely that this will depreciate the value.
3. Make and model: Certain make and model like Maruti's Swift, Alto, Honda's City and Hyundai's Accent are more in demand in the used market than others, which means they will definitely fetch you a higher value depending on their year. All imports too have a high demand in the used market.
4. Accessories: All electric accessories like the power windows and door locks, the interior lights, the radio or CD player and heater or A/C Controls, all need to function properly to add to the total amount.
5. State of registration: All motorised road vehicles are tagged with a registration or licence number in India. The number is issued by the district-level RTO (Regional Transport Office) of respective states. Different states have different registration values, for example, a car that is registered in Rajasthan will have a higher registration charge than the one registered in Haryana.
6. Season: Though it's not that a big factor that would affect the resale value but can surely add to the price. Try and sell your car in a period like Navratras, Diwali or year end, when people are in a mood to splurge in shopping and have a reason to buy a car.
7. Vehicle history: How neat in terms of accidents, police cases and other collisions the car has been in the past, makes a lot of difference on its resale value. A car with clean history makes for a really good deal.
8. Colour: Choosing the right colour for your vehicle can be a harrowing task. Most decisions revolve around relatively 'safe' colours such as white, silver and black. The trick is to understand how a colour eventually makes your car look. The Indian market is definitely opening up to different colours. But be smart, ask the dealer on which colours are doing well, get onto internet forums and ask around about colours and their effect on a vehicle's value.
9. Economic factors: Current economic factors are beyond your control but they still affect automotive resale values to a large extent.
10. Single handed/Multiple drivers: A single handed driven car is always in a better condition than a car that has been driven by multiple drivers, which in turn also affects the value of the car.