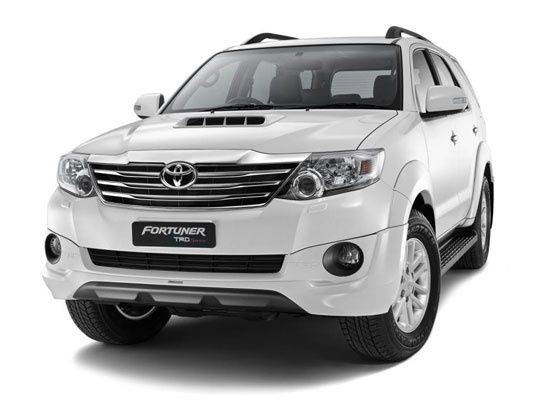 It was in December 2011 that Toyota carried out a major facelift on the Fortuner. Amongst those significant changes, Toyota also introduced the Fortuner Automatic which came fitted with a four speed auto 'box. It offered a decent level of drivability, however the vehicle felt sluggish and at higher speeds you really felt the need for another gear. In fact in the ZigWheels report in December 2011, it was clearly pointed out that on our wish list was a better automatic gearbox. (Read : Toyota Fortuner facelift unveiled)
Having said that, it's almost as though our wish has come true for Toyota has eventually fitted the Fortuner with a five speed automatic gearbox. We still would have preferred a six speed dual clutch system however a five speed automatic transmission will definitely improve the vehicle's drive dynamics significantly. It goes without saying that the vehicle is bound to feel more refined and responsive as compared to the four speed automatic sibling.
The addition of a fifth gear also means that high speed cruising won't be such a hassle anymore and you can expect mileage to increase as well. Just how much a difference the new automatic makes will have to wait for our road test report.
Toyota had also introduced the TRD Sportivo edition in October last year and thanks to the demand that this limited edition received, the company has decided to make it part of their regular line up. Bookings for the TRD Sportivo begin on the 18th of January 2013.
As far as pricing is concerned, the Fortuner 4x2 AT (5 speed) will be available for Rs 22,33,000/-, the 4x2 AT TRD Sportivo (5 speed) will come for Rs 22,93,000/- and the 4x2 TRD Sportivo (manual) will cost you Rs 21,96,668/-. All prices are ex-showroom, Delhi.