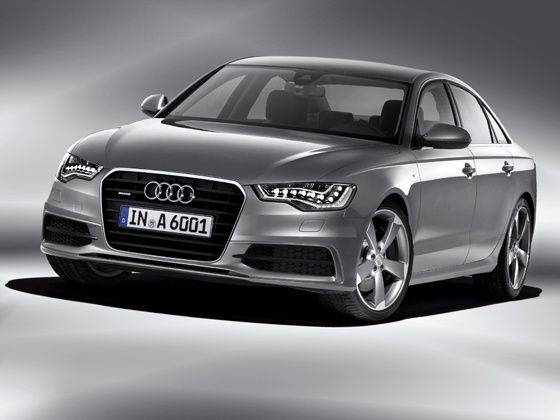 Needless to say sitting behind the wheel of one of these is a mark of high stature in itself. But considering Audi has already managed to sell over 6,000 A6 models in India alone, you may just find yourself feeling a bit of brick in the luxury saloon wall if you are considering getting yourself the regular A6 sedan.
So to make matters a bit more exclusive for its high end customers, the German car manufacturer has just introduced a special edition of its mainstream luxury sedan offering, which is a celebration of a praiseworthy sales milestone that it has managed to achieve in its six year stint in India.
What makes the already luxurious A6 that much more exclusive in its special edition guise are a portfolio of innovations like Adaptive Air Suspension with Audi Drive Select, 4-Zone Deluxe Air Conditioning, Rear Side Airbags, a Bose Surround Sound System, MMI Touch, Comfort Key, MMI Remote Control, Front Co-Driver seat adjustment from the rear and LED headlights.
Speaking at the launch of the special edition Audi A6, Michael Perschke, Head, Audi India said, "With the introduction of the special edition we would like to thank our loyal customers for making the Audi A6 a huge success. Winner of the 'World car of the Year' award, Audi A6 has been a huge success in India, right from the time it was launched. Keeping in line with our top down strategy most key features from our flagship Audi A8 are now available in the Audi A6."
"The front co-driver's seat adjustment is a feature we took from our successful A6L in China and adopted it specifically for the Indian market," he added.
One of the most desirable features on this car is an efficient 4-zone deluxe air conditioning system that controls the temperature in the car according to the position and intensity of the sun and ensures faster cooling on the rear side.
Demonstrating successful interplay of design and technology, the special edition Audi A6 is available in two engine options (2.0 TDI and 3.0 TDI) at an introductory price of INR 46.33 lakh onwards (ex-showroom Delhi).