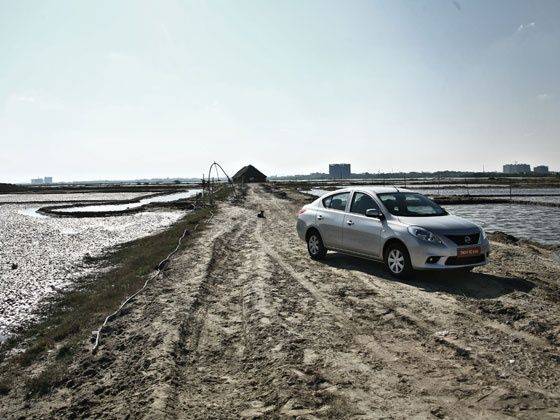 Last month we drove the Nissan Sunny CVT and found it to be rather impressive as a technical package. Mating the stock Sunny with the Japanese company's Xtronic Conituously Variable Transmission has combined the car's inherent space with the convenience of extremely easy driving even in the most horrific of traffic situations. The Nissan Sunny CVT is now available for bookings at Nissan dealerships across the country for a price tag of Rs 8.49 lakh ex-showroom in Delhi.
The Sunny CVT (Read : Nissan Sunny CVT First Drive) will be available only with the petrol engine and only in the XL variant as of now. The 1.5 litre petrol mill puts out 101PS @ 5600rpm and 134Nm of torque at 4000rpm. Nissan's Xtronic CVT boasts of having the highest transmission ratio in the world (currently) at 7.3:1, achieved by employing an auxiliary gearbox on the driven side pulley. That actually gives this particular gearbox more than just bragging rights – it turns out to be 10 percent smaller in size, quite a bit lighter and also 30 percent better at reducing friction than conventional CVTs.
Nissan's Xtronic turns out to be faster in the 0-100 km/h by all of 2 seconds compared to a 5-speed auto'box on a comparable car. But more than the performance the biggest bargain that the Sunny CVT brings to the table is that it is 20 percent more fuel efficient than its manual variants. Nissan claims 17.97kmpl from the Sunny CVT which is quite impressive indeed. Go take a test drive today!