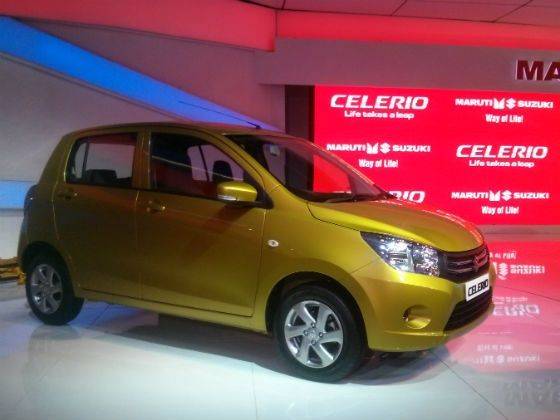 With the launch of the Celerio, Maruti Suzuki's latest is set to make a revolution in the compact car segment by challenging the belief that automatic cars are not as efficient as manual transmission ones. The revolutionary Auto Shift Gear christened as the EZ Drive ensures that the car will return efficiency similar to what we get from a Manual Transmission car.
The Celerio will be made available in six variants, three in manual transmission and two in the Auto Gear Shift. MSIL claims that the new Celerio comes with a best in class efficiency of 23.1kmpl for both the Auto Shift Gear as well as the MT variant.
The base LXi variant in the MT trip will be made available at Rs 3.90 lakh while the top of the line ZXi (optional) is priced at Rs 4.96 lakh. Auto Gear Shift will be available in the LXi and the VXi variants at Rs 4.29 lakh and Rs 4.59 lakh respectively. All prices ex-showroom Delhi.
To know more about the new Auto Gear Shift technology in the Maruti Suzuki Celerio also read: Maruti Celerio EZ Drive: Could it lead to a diesel automatic revolution?