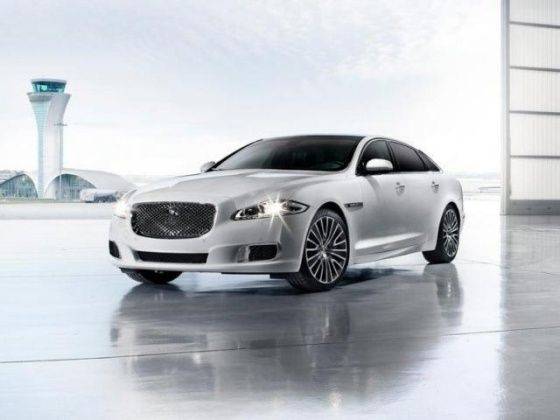 Jaguar has taken the luxury quotient of the XJ luxury limousine up a notch with the launch of the XJ Ultimate. The new Jaguar XJ Ultimate features exterior styling tweaks and additional equipment inside the car for rear seat passengers.
The most prominent feature on the XJ Ultimate is the full partition centre console for rear passengers. The centre console has an electrically controlled table that rises out of the console and can be placed in front of either passenger. The rear section of the console has a chillier for cooling drinks that can accommodate a champagne bottle. The centre console also docks the touch-screen rear seat entertainment remote control as well as the controls for the two zone rear climate control system.
The rear seats themselves are adjustable, have lumbar support and are equipped with massage function. Two iPads have been integrated into the back of the front seats that are hooked to wireless keyboards for the rear seat occupants.
On the outside, the Jaguar XJ Ultimate gets chrome finished 'Ultimate' badges on the lower air intakes, side vents, exhaust pipes and on the boot lid. New dual surface alloy wheels along with a full width panoramic sunroof set the XJ Ultimate apart.
The Jaguar XJ Ultimate has been launched in both petrol and diesel models with prices starting at Rs 1.78 crore for the 3.0 litre diesel version while the 5.0 litre petrol XJ Ultimate has been priced at Rs 1.87 crore (ex-showroom Mumbai).