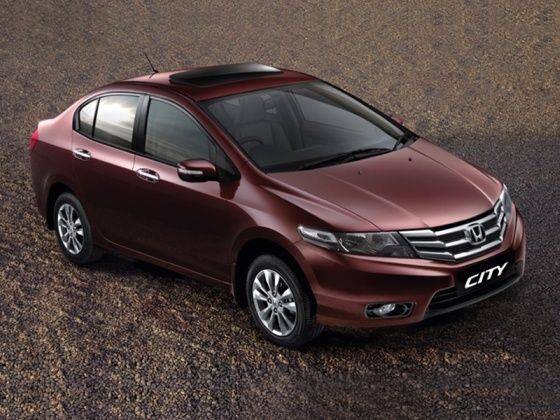 Alternate fuel has now become a necessity for most car makers in the hatchback and sedan segments. Despite the option of a diesel engine, some consumers prefer a bi-fuel option due to lower initial and maintenance costs over the oil-burner. Honda has now introduced the Honda City CNG in the V(MT) trim level with a price tag of Rs 9.54 lakh, ex-showroom Delhi. The suspension has been modified to accommodate the extra weight of the cylinder and not affect the driving experience of the petrol model. The CNG kit will come with a standard two-year warranty. Also read: New Honda City automatic variant introduced
The company has also added two new trim levels with an integrated Audio Visual Navigation (AVN) system in the V variant that is already available in an automatic and manual transmission option that would be available for Rs 9.72 lakh and Rs 10.46 lakh, both ex-showroom Delhi. "Honda City is one of the most successful car brands in the country and certainly the most desirable sedan in its category due to its unmatched values of performance, mileage and overall reliability. We are extremely happy to bring the City with a CNG option for our customers. Adapting the CNG technology is another step to keep low cost of ownership for our customers and will add to the appeal of the car, as it will not only be cheaper to run and maintain but also eco-friendly," said Jnaneshwar Sen, Senior Vice President, Honda. The CNG Honda City will come will all the active and passive safety features namely ABS, SRS airbags and seat belts with pre-tensioners.
The company is also expected to launch the CNG options in their hatchback models, Brio and the Jazz. Honda is also planning to make their debut in the diesel engine category by the beginning of next year.